Is it breaking your heart a little to discard half your sourdough baby down the drain every week?
Homemade sourdough crumpets are a perfect way to use that excess sourdough. Great weekend breakfast and doesn't take a whole lot of effort, just some patience while waiting for the crumpets to properly cook!
I love trying to come up with new ways of using discarded sourdough. See, for example, the recipe I did on cheddar sourdough scones/biscuits
For extra tips and tricks, and a scene-by-scene commentary, switch on the subtitles.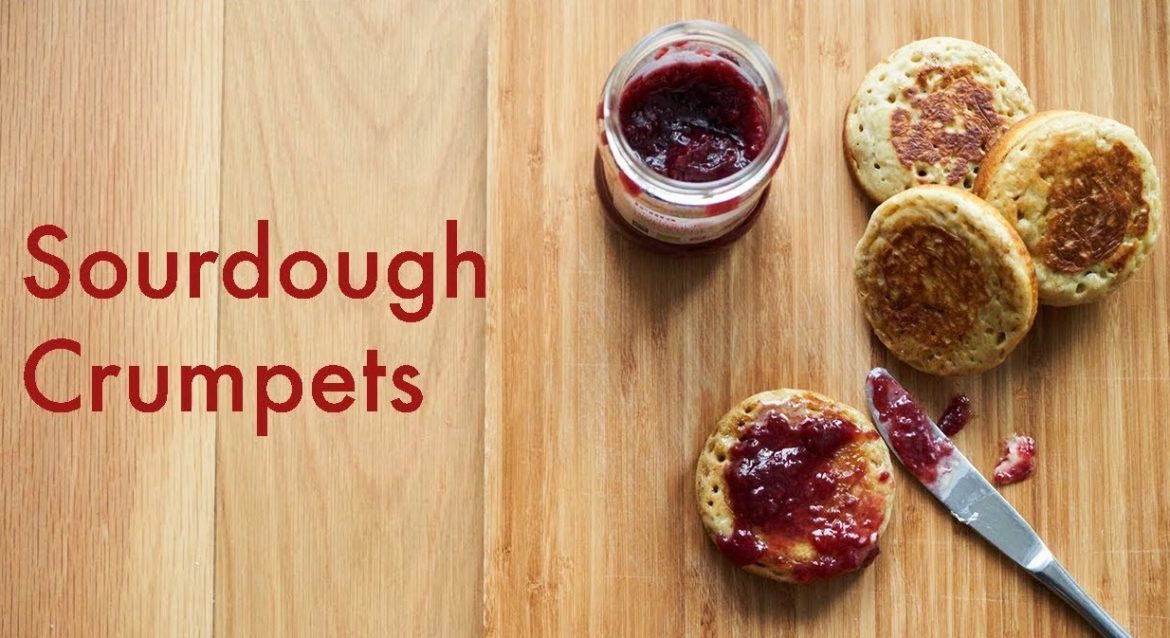 Ingredients
1 cup unfed sourdough
1 tsp sugar
1/2 tsp baking soda
1/4 tsp salt
Instructions
Mix all your ingredients together. The baking soda will create bubbles in your mixture, making it light and fluffy.
Heat up a skillet on medium/low heat and lightly grease the surface. Grease two baking rings at about 8cm diameter.
Fill the baking rings with about 2-3tbsp of the dough. The dough rises a lot, so do not make the mistake of overfilling them, as you risk burning/undercooking your crumpets instead.
Once the top of your crumpets is bubbly and dry, you're ready to flip. Stay safe and use a pair of tongs to remove your baking rings. Once golden brown on both sides (not almost burned like mine!), you're ready to eat.
You can eat crumpets with countless toppings! Jam, butter, maple syrup, peanut butter, chocolate spread, you name it! 
Did You Make This Recipe?
Recipe video
---
Enjoy
If you want to know how to make a sourdough starter, read this recipe on how to make a starter from scratch