Spicy Coriander Potatoes is on the menu in Book recipe, and we are going to teach you how to make this delicious recipe from scratch!
These Spicy Coriander Potatoes are a perfect side dish to serve next to meat or fish. Guaranteed to be devoured quickly.I'm Obi from Middle Eats and I'm on a mission to show you how to cook delicious food from across the whole of the Middle East. If you have any dish requests, please leave a comment on the video.
Follow along with the ???? recipes below????????????????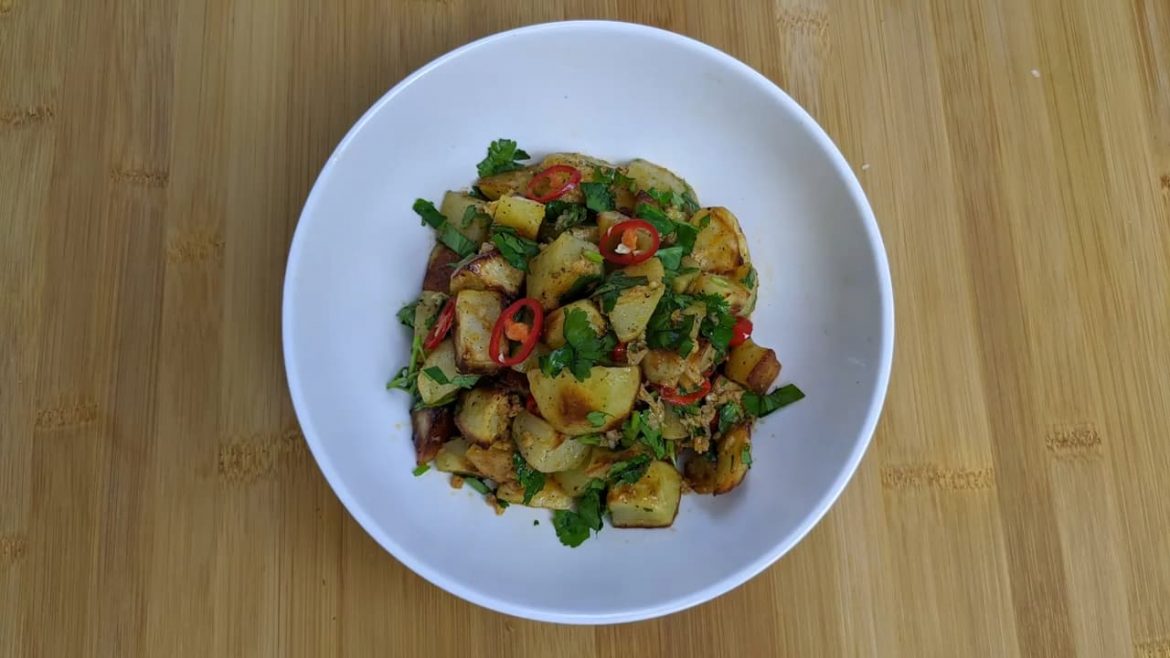 Ingredients
1 KG roasting potatoes
1 Lemon
4 Garlic Cloves
1 Red Chilli
A bunch of Coriander
15 - 30 ml Olive Oil
15 - 30 ml Vegetable Oil (corn or sunflower)
1/4 tsp Chilli Powder
1/4 tsp Paprika
1 tsp Salt
1/2 tsp Pepper
Instructions
Peel and chop your potatoes into 1 cm cubes. Add half your salt and pepper to the potatoes with your vegetable oil and mix to coat.
Roast the potatoes in an oven at 180 degrees Celsius for 30-50 minutes until golden and crispy.
Peel and mince your garlic finely. Chop your Coriander and juice your lemon.
In a small saucepan over medium heat add your Olive Oil, the Garlic, the remaining salt and Pepper, your Chilli powder and the Paprika.
Cook for 30 seconds to 1 minute until garlic is cooked through and golden.
Add the cooked mixture to the roasted potatoes, add the lemon juice and coriander and mix thoroughly.
Plate and top with additional coriander and Chilli.
Did You Make This Recipe?
---
Enjoy
Let us know what you think of today's Spicy Coriander Potatoes tips, tricks, and hacks!