Apple Bread is on the menu in Book recipe, and we are going to teach you how to make this delicious recipe from scratch!
Follow along with the ???? recipes below????????????????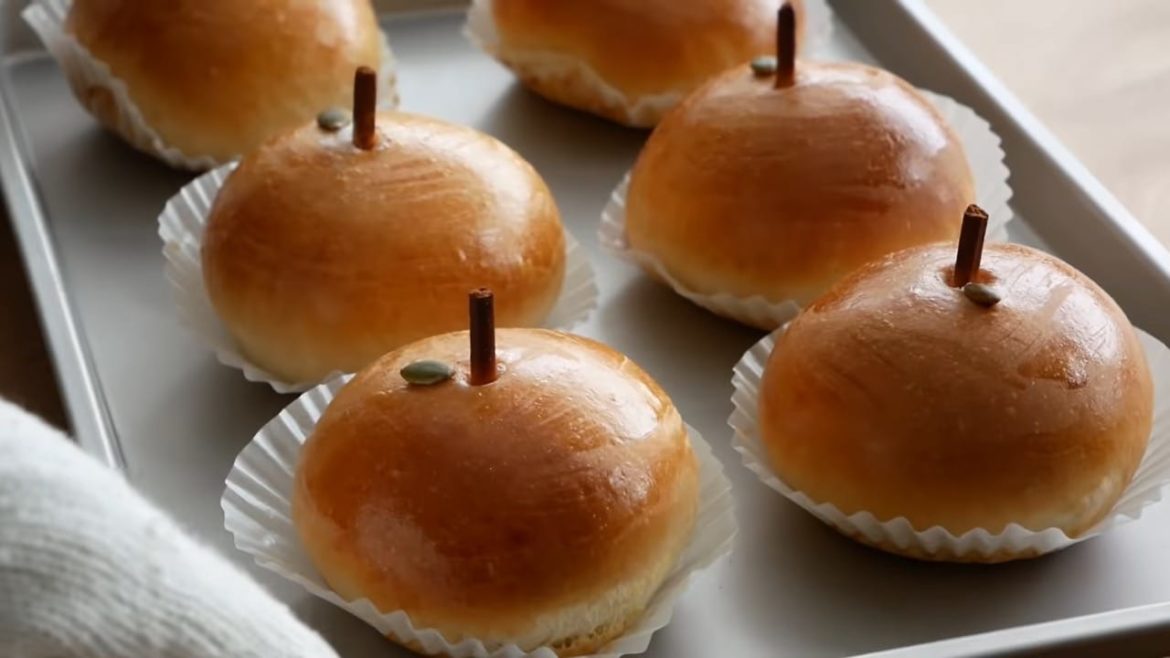 Ingredients
Bread Dough:
★160g Bread flour
★10g Sugar
★1g Salt
★6g Non-Fat Dry Milk Powder
★2g Dry yeast
85g water
22g Whole egg
15g Unsalted butter(room temperature)
Filling (●)
1 Apple
3tsp Granulated sugar
Lemon juice
For Toppings:
Pretzel sticks
Sunflower seeds
*Egg wash
Instructions
Make Filling (●)
Cut the apple into 4 slices, peel the skin, and remove the core.
Thinly slice the apples.
Add the ①and sugar to a heat-resistant bowl, loosely cover with plastic wrap, and microwave for 3-4 minutes.
Add the Lemon juice and let cool.
Make Bread Dough (●)
Combine the dry ingredients (★)and mix together with a whisk.
Add water, Whole egg, and mix.
Put it on the table and knead. (10mins)
Add butter and knead more. (5mins)
Make it round, then leave it in a warm place until it gets twice as bigger. (primary fermentation)
divide it into 6 pieces and make them round.
Cover them with a wet cloth and leave them for 10 mins. (bench time)
Press the dough so stretches to 3.5 inches (9cm) in diameter.
Then put 25g of apple filling in the middle of the dough.
Then pull all sides of the dough around and wrap the apple filling tightly to seal.
Place on baking paper on a baking tray and leave it in a warm place until they get twice as bigger. (secondary fermentation) 
Brush with egg wash to glaze, and put pretzel sticks and sunflower seeds on the bread dough.
Bake at 374 °F/190℃ for 12 minutes.
Place it on a wire rack to cool.
Notes
The best water temperature for the dough: About 30℃ for spring and autumn. About 10℃ for summer, and about 40-45℃ for winter.
Baking time will vary according to your oven so please adjust accordingly.
Be careful not to let the dough dry out when you are letting it rise or rest.
When the dough is too moist and sticky, powder the dough a little.

Did You Make This Recipe?
---
Enjoy