Rice Flour Chocolate chip cookies are on the menu in Book recipe, and we are going to teach you how to make this delicious recipe from scratch!
Follow along with the ???? recipes below????????????????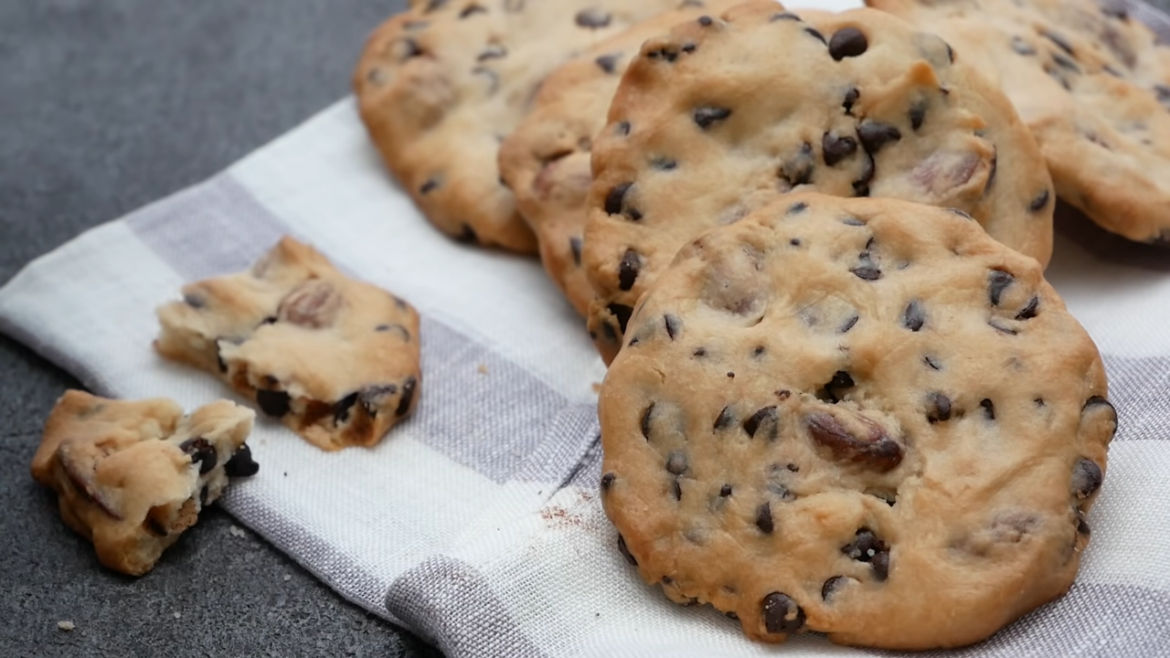 Ingredients
25g Oil
45g Soy milk(or milk)
60g Rice flour (●)
40g Almond flower (●)
25g Cane sugar (●)
1/2tsp Baking powder (●)
50g Chocolate chips
30g Almond
Instructions
Line the cake pan with parchment paper.
Preheat the oven to 320°F/ 160℃.
Oil and Soy milk, mix well.
Add the ingredients marked with ● to a bowl and mix well with a spatula.
Add Chocolate chips and Almond.
Divide it into 6 equal pieces.
Put the cookies on a baking sheet lined with parchment paper and using your hand, push down the cookie for a little bit then bake.
Bake in the oven for 24 minutes.
Let the cookies cool completely on a baking tray.
Did You Make This Recipe?
---