Banana muffins are on the menu in Book recipe, and we are going to teach you how to make this delicious recipe from scratch!
Aromatic, tender banana muffins with ground nuts served with a tea or coffee will fill your home with wonderful flavors and make a week-day festive, a part of which you can take to school, office or to the country. Cook banana muffins, that's quite easy and, what is more, quick, so make a feast for your people.
Follow along with the ???? recipes below????????????????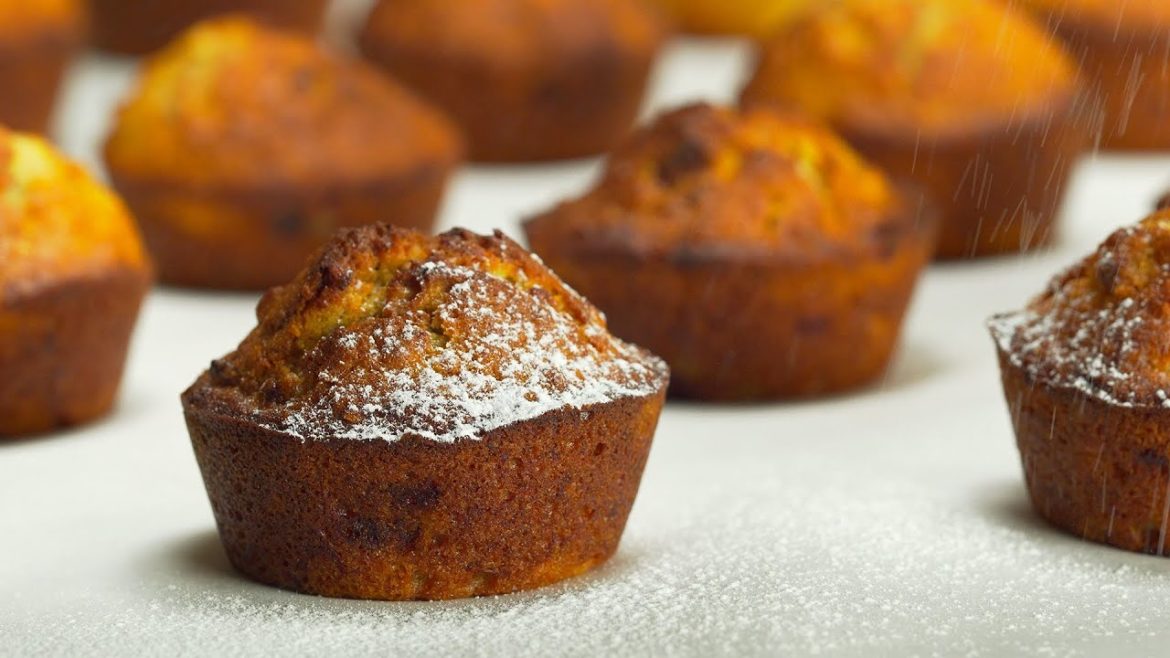 Ingredients
3 bananas
wheat flour – 8 oz /230 g
sugar – 7 oz /200 g
baking powder – 1 tsp
baking soda – ¼ tsp
salt – ¼ tsp
cinnamon - ⅓ tsp
nuts – 4½ oz /130 g
2 eggs
butter – 4½ oz / 130 g
vanilla sugar – ½ tsp
some butter for baking pan oiling
You will need:
oven
3 bowls
muffin baking pan
Instructions
Combine well the sieved flour, sugar, baking powder, soda, salt, cinnamon, ground nuts and vanilla sugar in a bowl.
Peel ripe or overripe bananas and crush with a fork.
Whisk the eggs and add the butter of room temperature, stir, add the prepared bananas and stir well again.
Combine the flour and nuts mixture with the banana mixture, stir until smooth. Proceed with baking immediately - the faster you'll bake the batter, more tender cakes come out.
Butter a muffin baking pan and fill with the banana batter, 2 tbsp / 1 big cookie scoop per each cup. Batter level is to be 0,8-1 cm below edges of cups. If you want to bake one large cake, leave 1,5-2 cm below upper edge.
Put the baking pan into the preheated oven and bake for 25-30 minutes at 350°F /180°C. Check the readiness with a wooden stick whether it is clean when taken out of a cake.
Sprinkle the banana muffins with powdered sugar.
Did You Make This Recipe?
---
Enjoy