Jalapeño Cornbread Madeleines are on the menu in Book recipe, and we are going to teach you how to make this delicious recipe from scratch!
Classic madeleines are sweet little cakes baked in shell-shaped molds, but these gluten-free savory versions are a tender cornbread-style nibble, perfect to serve with cocktails. If you don't have madeleine pans, bake the batter in 24 greased mini-muffin cups instead.
Enjoy these savory jalapeño cornbread madeleines by following along with pro pastry chef Anna Olson's recipe!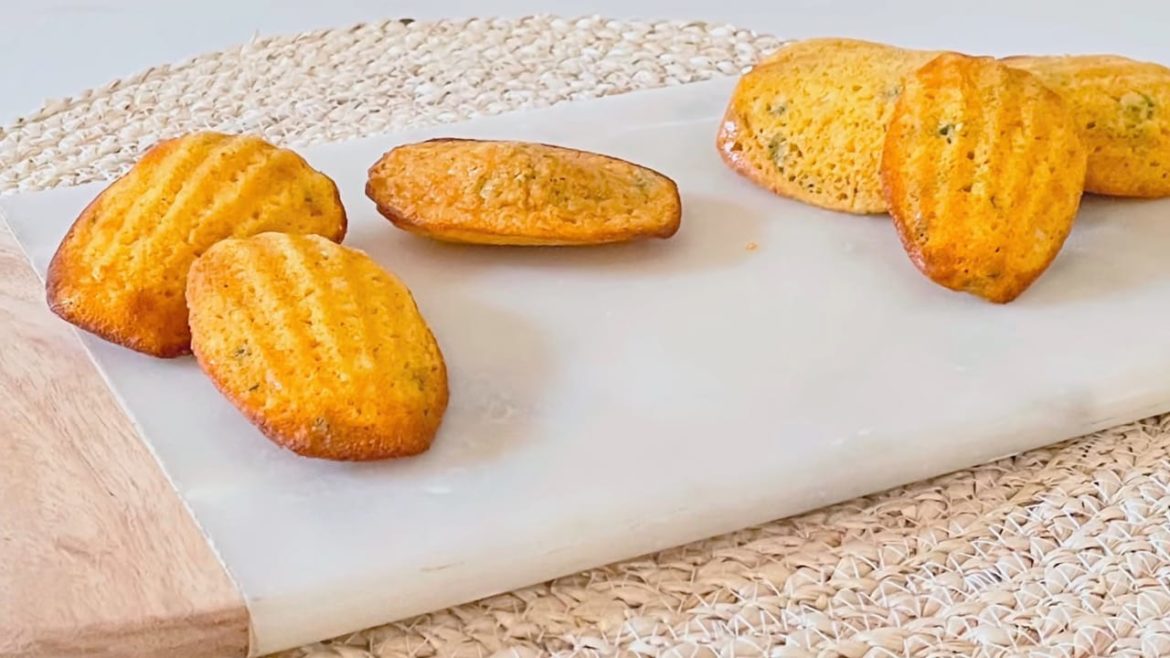 Ingredients
2/3 cup (110 g) cornmeal
1/4 cup (30 g) cornstarch
2 Tbsp (25 g) granulated sugar
1 tsp chili powder or mild smoked paprika
3/4 tsp baking powder
1/2 tsp fine sea salt
2/3 cup (160 mL) kefir
2 large eggs
3 Tbsp (45 g) unsalted butter, melted (plus extra for brushing the pans)
1 cup (150 g) frozen corn kernels, thawed
1 fresh jalapeño pepper, seeded and finely diced (or 6 slices of pickled jalapeño, chopped)
Instructions
Preheat the oven to 400°F (200°C). Chill 2 madeleine pans for 15 minutes, then brush them with melted butter and chill again until ready to fill.
Combine the dry ingredients. Stir the cornmeal, cornstarch, sugar, chili powder (or smoked paprika), baking powder, and salt together in a medium bowl. In a separate bowl, whisk the kefir, eggs, and melted butter together. Add all at once to the dry mixture and whisk until completely smooth. Stir in the corn and jalapeño.
Spoon the batter into the madeleine pans, filling them right to the top.
Bake for 10 to 12 minutes, until the madeleines begin to brown at the edges. Let the pans cool on a rack for 15 minutes, then tap out the madeleines to serve warm, or let cool to serve at room temperature.
Notes
Madeleines are best eaten fresh, but toasted day-old madeleines are delicious with soups or salads in place of crostini. You can freeze baked madeleines well-wrapped for up to 3 months. Thaw them at room temperature, arrange them on a baking tray, and re-warm, uncovered, in a 325°F (160°C) oven for about 8 minutes.

Makes 18 madeleines (or 24 mini muffins)

Did You Make This Recipe?
---
Bon Appétit