Chocolate Chip Muffins are on the menu in Book recipe, and we are going to teach you how to make this delicious recipe from scratch!
All new bakers know that feeling of disappointment when your muffins come out flat and sad looking. They still taste good, but they aren't that "bakery-style muffin" you were aiming for. Today I wanted to share with you a ton of tips and tricks to make that PERFECT chocolate chip muffin, bakery-style! They look pretty AND they taste insanely good! They are moist, fluffy, chocolaty and they have a killer crunch on top! Learning to bake properly can be intimidating, but once you have the basics down, you will be a baking champ!
Follow along with the ???? recipes below????????????????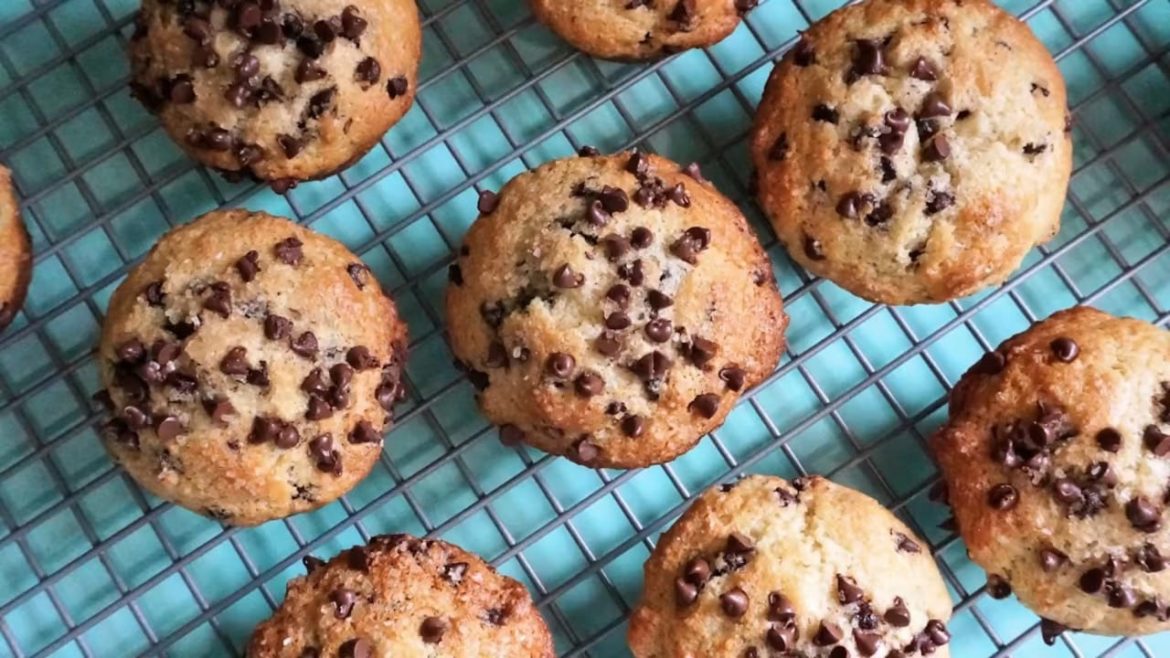 Ingredients
2 ½ Cups All-Purpose Flour
1 Tablespoon Baking Powder
1 Teaspoon Baking Soda
½ Teaspoon Salt
1 Cup Mini Semi-Sweet Chocolate Chips
1 cup Granulated Sugar
¼ Cup Butter, Melted
¼ Cup Coconut Oil, Melted
1 Tablespoon Vanilla Extract
1 Cup Buttermilk, Room Temperature
2 Large Eggs, Room Temperature
½ Cup Mini Chocolate Chips, For Topping
Turbinado Sugar for Topping
Instructions
In a large bowl, whisk together flour, salt, baking soda, and baking powder. Add 1 cup chocolate chips and stir to combine. Set aside.
In a separate bowl, whisk to combine, sugar, butter, coconut oil, vanilla, eggs, and buttermilk. *Wet ingredients should be room temperature.
Add half the dry ingredients to the wet, and using a spatula, gently mix until combine. Add remaining half, and once again fold the batter into JUST combined. Do NOT overmix!!
Cover and refrigerate for 30 minutes.
Preheat oven to 425°F.
Grease a cupcake pan with butter. Set aside. (If you are going to use a muffin pan, the time it will take to bake will be longer than listed.)
Fill cupcake pan cups to the brim with the batter. Top with remaining ½ cup chocolate chips and sprinkle with turbinado sugar.
Bake in a preheated HOT 425°F oven for 5 minutes THEN bring oven temperature down to 375°F and bake for another 10-15 minutes. DO NOT OPEN THE DOOR in-between temperatures! Bake time depends on your oven so only bake until set or a toothpick comes out clean after being inserted in the center.
Allow cooling for 2 minutes in the pan. Remove and allow to cool completely on a wire rack.
Did You Make This Recipe?
---