Banana Muffins are on the menu in Book recipe, and we are going to teach you how to make this delicious recipe from scratch!
Anna Olson makes the best Banana Muffins!
Follow along with the ???? recipes below????????????????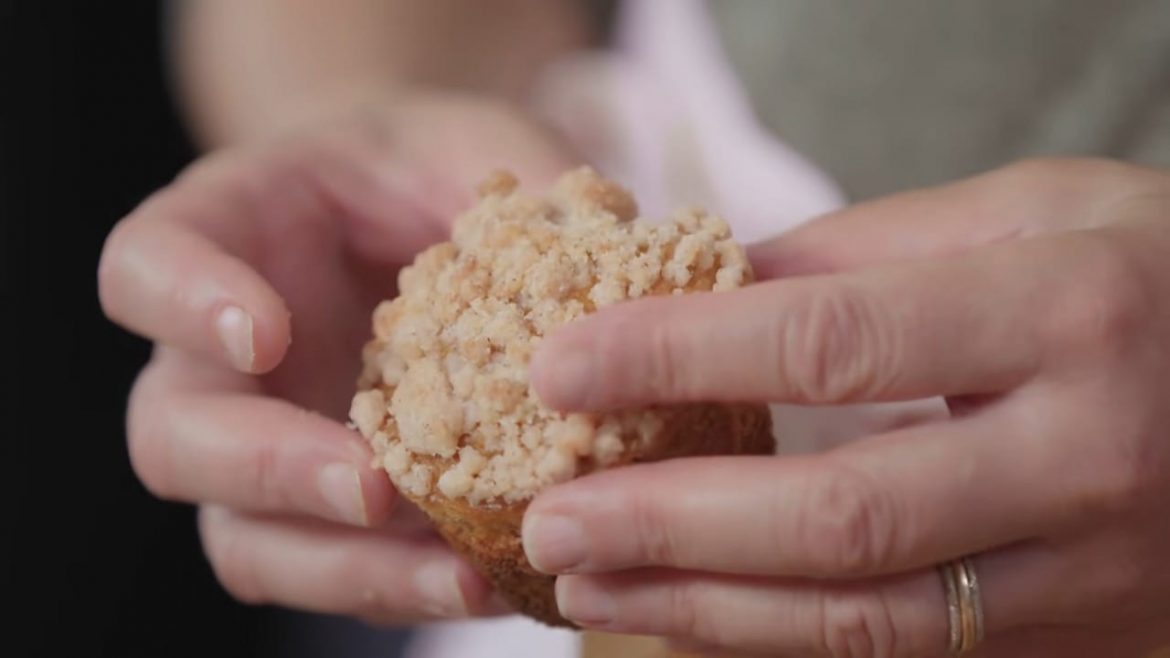 Ingredients
Crunchy Streusel
½ cup (75 g) all-purpose flour
1/3 cup (70 g) granulated sugar
½ tsp ground cinnamon
¼ cup (60 g) unsalted butter, melted
Muffins
2 large, very ripe bananas
½ cup (115 g) unsalted butter, melted (still warm is OK)
½ cup (100 g) granulated sugar
½ cup (100 g) packed light brown sugar
2 large eggs
1 tsp vanilla extract
½ cup (125 mL) buttermilk
1 2/3 cups (250 g) all-purpose flour
1 tsp baking powder
½ tsp baking soda
¼ tsp fine salt
Instructions
Preheat the oven to 375°F (190°C). Line one 12-cup muffin tin with XL tulip paper liners or 2 pans with 18 regular liners.
For the crunchy streusel, stir the flour, sugar, and cinnamon together in a small dish. Stir in the melted butter – the mixture may seem paste-like at first, but as it sits it will become crumbly.

Mash the bananas well in a large mixing bowl. Whisk in the melted butter, granulated sugar, and brown sugar. Whisk in the eggs and the vanilla, followed by the buttermilk. Sift in the flour, baking powder, baking soda, and salt and whisk just until smooth.


Scoop the batter into the muffin tins and crumble the streusel on top of each muffin.

Bake for about 20 minutes for regular muffins and 30 minutes for the XL muffins. Cool the muffins for 10 minutes in the tin before removing them to a rack to cool completely.

Notes
The muffins will keep for up to 3 days in an airtight container.

Did You Make This Recipe?
---
Enjoy
Let us know what you think of today's banana muffins tips, tricks, and hacks!