Bacon Tanghulu is on the menu in Book recipe, and we are going to teach you how to make this delicious recipe from scratch!
Follow along with the ???? recipes below????????????????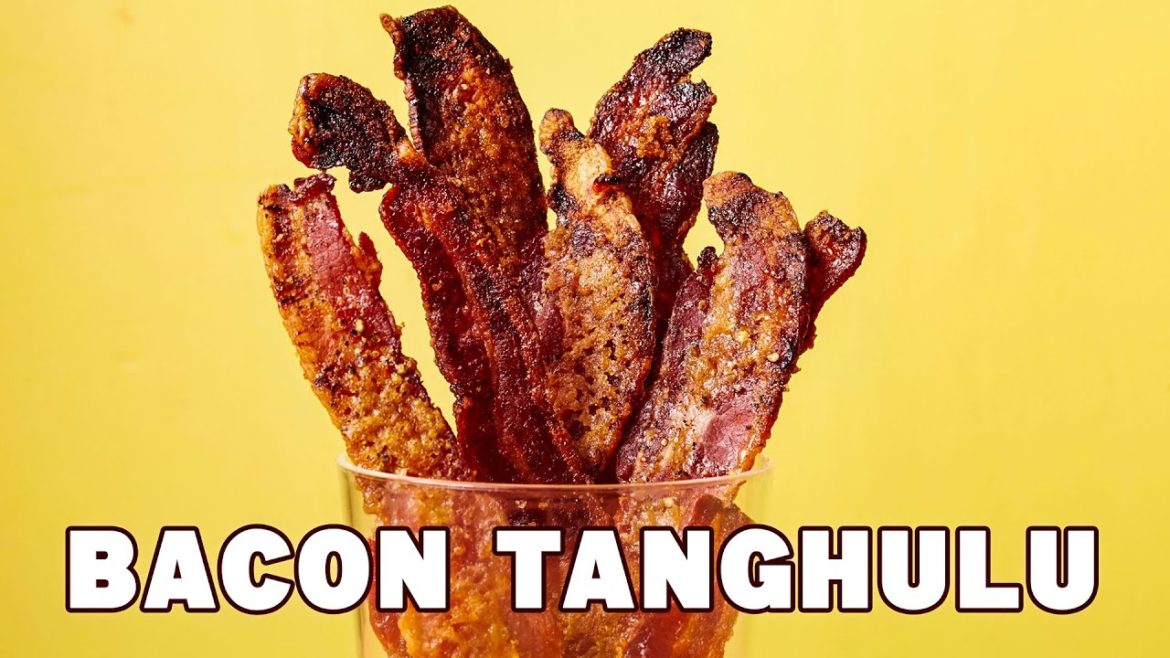 Ingredients
2 cups sugar
1 cup water
1 package bacon
Instructions
Cook bacon on a baking sheet at 350F until golden brown and crispy. Cool and cut into smaller pieces.
Combine sugar and water and bring to a boil. Let this go for several minutes until it lightly colors, and once you can dip a stick into this and then into cold water and the sugar hardens immediately, you're ready to dip!
Dip your bacon into the sugar mixture and then into the water. 
Did You Make This Recipe?
---
Bon Appétit