Besan Burfi for Spring is on the menu in Book recipe, and we are going to teach you how to make this delicious recipe from scratch!
Besan Burfi is a wonderful spring dessert, and Professional Baker Anna Olson is here to show you how to make it!
Follow along with the ???? recipes below????????????????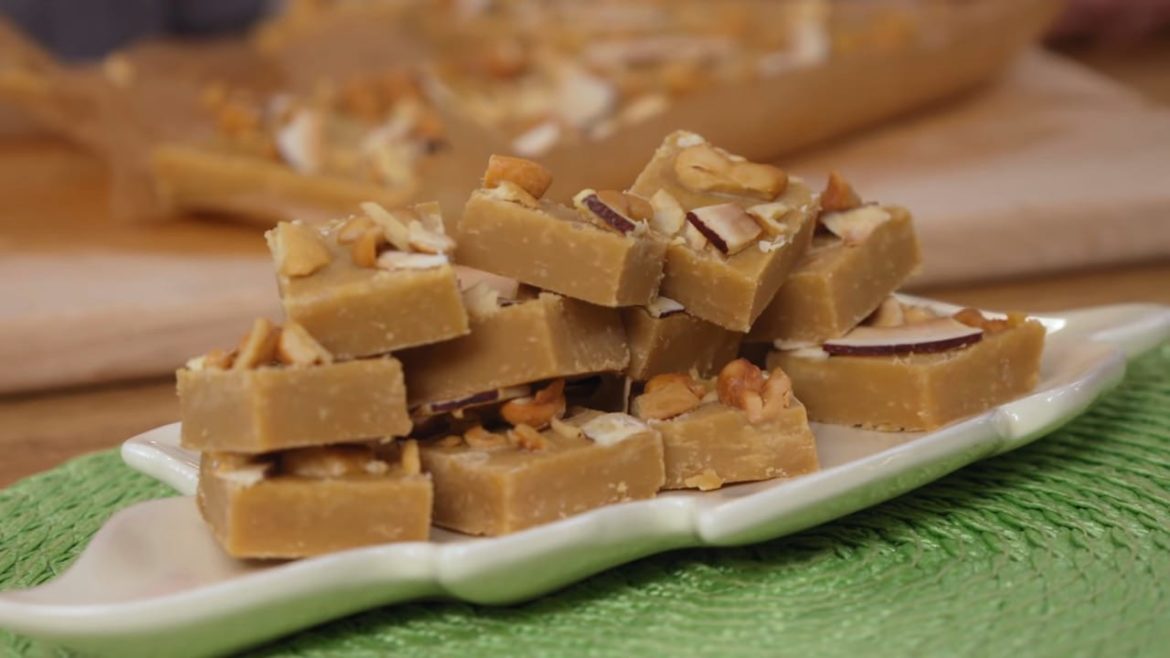 Ingredients
1 cup (225 g) ghee
2 1/3 cups (270 g) besan (gram flour, from brown chickpeas) or white chickpea flour
2 tsp ground cardamom
1/2 cup (125 mL) coconut milk (tinned)
4-5 threads saffron (optional, for color)
½ cup (125 mL) water
2 cups (400 g) granulated sugar
1/3 cup (30 g) chopped roasted cashews, for décor
¼ cup (25 g) sweetened flaked coconut, for décor
Instructions
Lightly grease and line a 9-inch (23 cm) square pan with parchment paper so that the paper comes up the sides.
Melt the ghee in a large sauté pan over medium heat and add the chickpea flour. Stir this steadily with a wooden spoon for about 25 minutes (you can step away here and there, but don't go too far), until the mixture turns the color of pale peanut butter – you may need to reduce the heat to medium-low so that the flour doesn't color too quickly. As the mixture cooks, it will change in texture from thick and crumbly to thin and smooth. Add the ground cardamom after the first 15 minutes.
Have the coconut milk on hand and if you wish to add color, drop the saffron threads into it and let this sit. Once the chickpea flour is cooked, remove the pan from the heat and whisk in the coconut milk – it will tighten up, but that is expected.
In a medium saucepan over high heat bring the water and sugar to a full rolling boil without stirring. Boil the sugar until it reaches 242°F (117°C), about a minute from when it begins to boil, and then remove this from the heat.
Slowly pour the hot sugar into the chickpea mixture while constantly whisking, until evenly combined. Pour this into the prepared pan and spread it into the corners. Sprinkle the top of the burfi with cashews and coconut, let cool to room temperature and then chill for at least 2 hours before slicing into small squares.
Did You Make This Recipe?
This video is provided with described video for the visually impaired.
---
Enjoy