Swedish Meatballs is on the menu in Book recipe, and we are going to teach you how to make this delicious recipe from scratch!
Well-known Swedish meatballs in white sauce are served with boiled potatoes, pickles, and lingonberry jam. And don't be confused by lingonberry jam for meat, taste once and see it is very delicious. Just 25 minutes for cooking and here you are serving the dish to a table.
Follow along with the ???? recipes below????????????????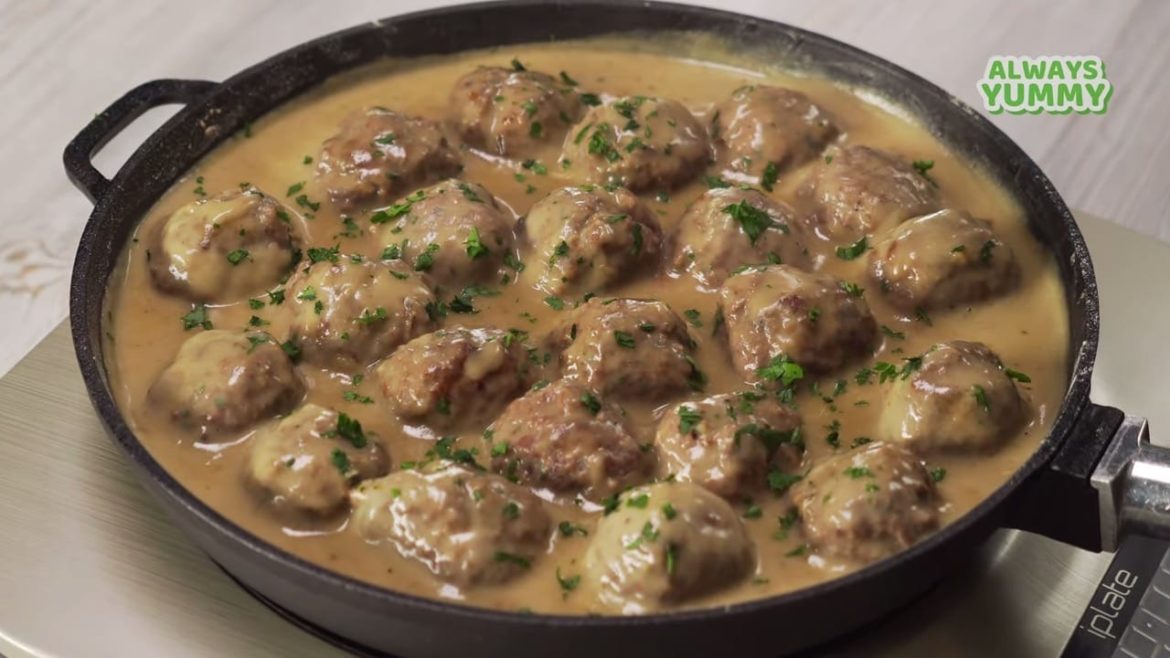 Ingredients
For meatballs:
ground beef – 32 oz /900 g
bread crumbs – 2,5 oz /70 g
chopped parsley – 2 tbsp
eggs – 1
ground allspice – ½ tsp
ground nutmeg – ½ tsp
red or bulb onion – 2 oz /50 g
garlic powder – 1 tsp
ground black pepper – ½ tsp
salt – 1 tsp
vegetable oil – 2 tbsp
For sauce:
butter – 30 g
wheat flour – 5 tbsp
beef broth – 3 cups /700 ml
23-30% cream – ½ cup /100 ml
dijon mustard – 2 tsp
salt – to taste
black pepper – to taste
You will need:
pan
bowl
meat grinder
carving board
Instructions
Add the bread crumbs, chopped parsley and onion, ground allspice and black pepper, nutmeg, garlic powder, salt, and an egg into the minced meat. Mix well.
Roll the minced meat into balls of walnut size.
Heat 2 tbsp of vegetable oil in the pan and fry meatballs from each side over medium heat until readiness for about 15 minutes.
Layout the meatballs into the bowl.
Heat the pan, add the flour and fry over low heat until golden brown.
Pour in gradually the broth stirring constantly and add then the cream, mustard, salt, and pepper to taste. Boil over low heat until the light thickness of the sauce.
Add the meatballs into the pan and stew them in the sauce for 3 minutes over low heat, sprinkle with the chopped parsley.
Serve Swedish meatballs with boiled potato, pickles, and lingonberry or vegetables.
Did You Make This Recipe?
---