Fudge Brownie is on the menu in Book recipe, and we are going to teach you how to make this delicious recipe from scratch!
Fudge Brownies are amazing. I actually like them more than cakey brownies – personal preference really. Anyways, enjoy my recipe!
Follow along with the ???? recipes below????????????????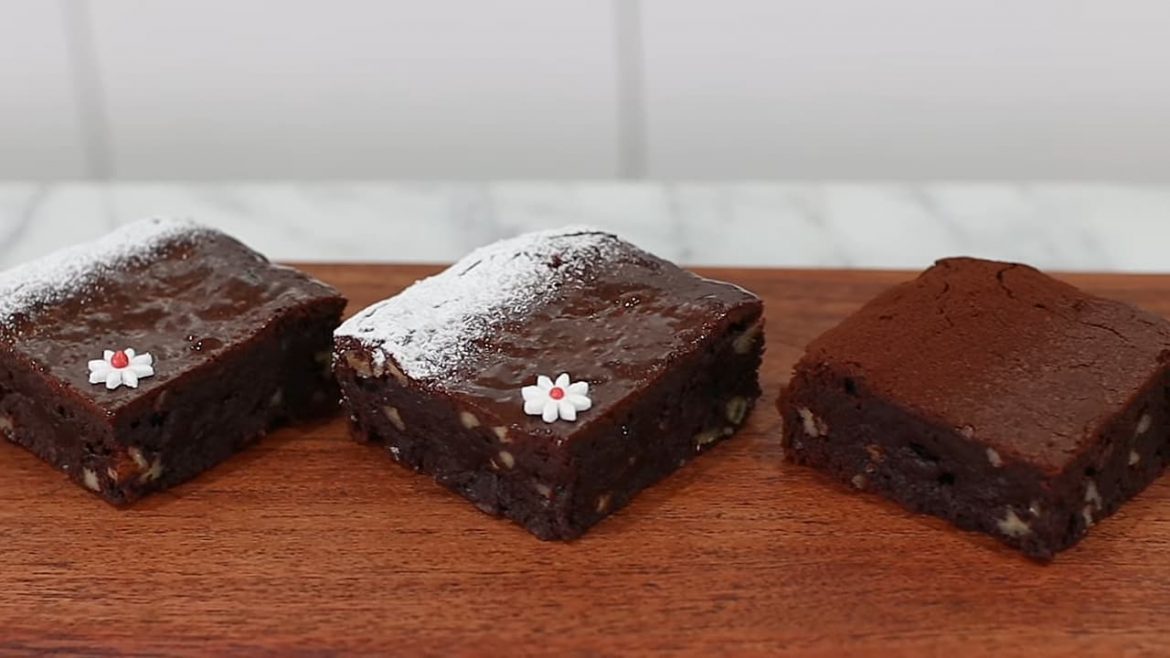 Ingredients
Eggs 72g
Coffee Flavour (Sainte Lucie) 1.5g
Butter 78g
Grapeseed oil 3.5g
Light brown sugar 40g
White sugar 30g
Salt 0.5g
All-Purpose Flour 26g
Cocoa Powder 11g
Couverture Chocolate 84g
Chopped Pecans 35g
Chocolate chips (on top)
Instructions
Melt butter, chocolate, and grapeseed oil (either microwave or water bath)
Add eggs, sugar, coffee flavor, and salt into a bowl and mix.
Add step 2 to step 1.
Sift in the dry ingredients (flour, cocoa powder) and mix well.
Add the chopped pecans and mix.
Pour it into the square pan and flatten out the top using a spatula.
Bake at 160℃ for 20mins. / Preheat to 160℃ (Play around with the baking time to achieve desired texture)
Cool it completely and cut it out into pieces.
Decoration(optional): Cocoa Powder / Neutral glaze / Pastillage
For one square pan of 13.5cm x 13.5cm
Notes
Storage:
Can stored in an air-tight container at room temp. for up to 3~4 days. Can store in the fridge as well (the inside becomes denser – and some people like that!)

Did You Make This Recipe?
---