Bicolor raspberry croissant is on the menu in Book recipe, and we are going to teach you how to make this delicious recipe from scratch!
Follow along with the ???? recipes below????????????????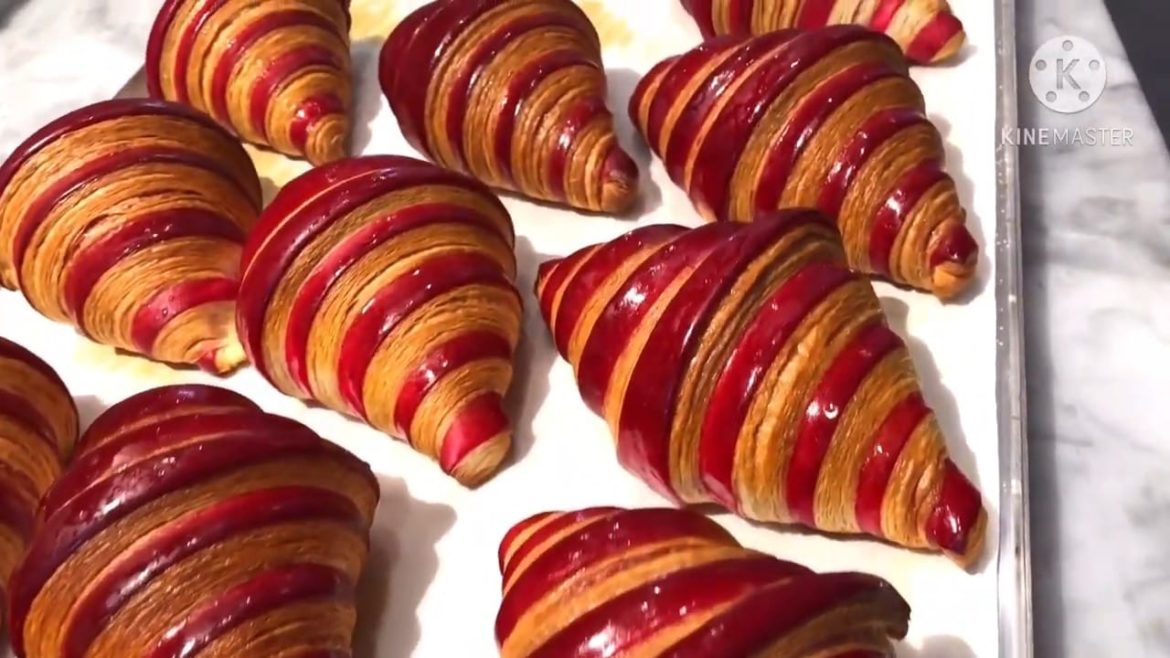 Ingredients
Raspberry Dough Recipes
300g croissant dough
5ml of natural red fruits extract/ or regular food coloring.
5ml water.
Instructions
In a mixing bowl put the croissants dough add 5ml of natural food coloring Mix for 1 min. Then add 5ml of water.
Mix until you reach the even color.
Wrap with cling film and chill for 30 mins.
Unwrap the dough and pass it into a dough sheeter
Til 25cmx25cm in size.
Spray some water to croissant dough in order to stick the raspberry dough into croissant dough.
Did You Make This Recipe?
---
Enjoy
Hi guys! this is my new recipe for Bi-color raspberry croissants. I used natural food color from red fruits extract, but you can also use a regular food
Coloring. But for me, natural is always a good option. I hope you like this post