Biscotti Ricotta Cheesecake is on our menu, and we are going to teach you how to make this delicious recipe from scratch!
Follow along with the recipe below!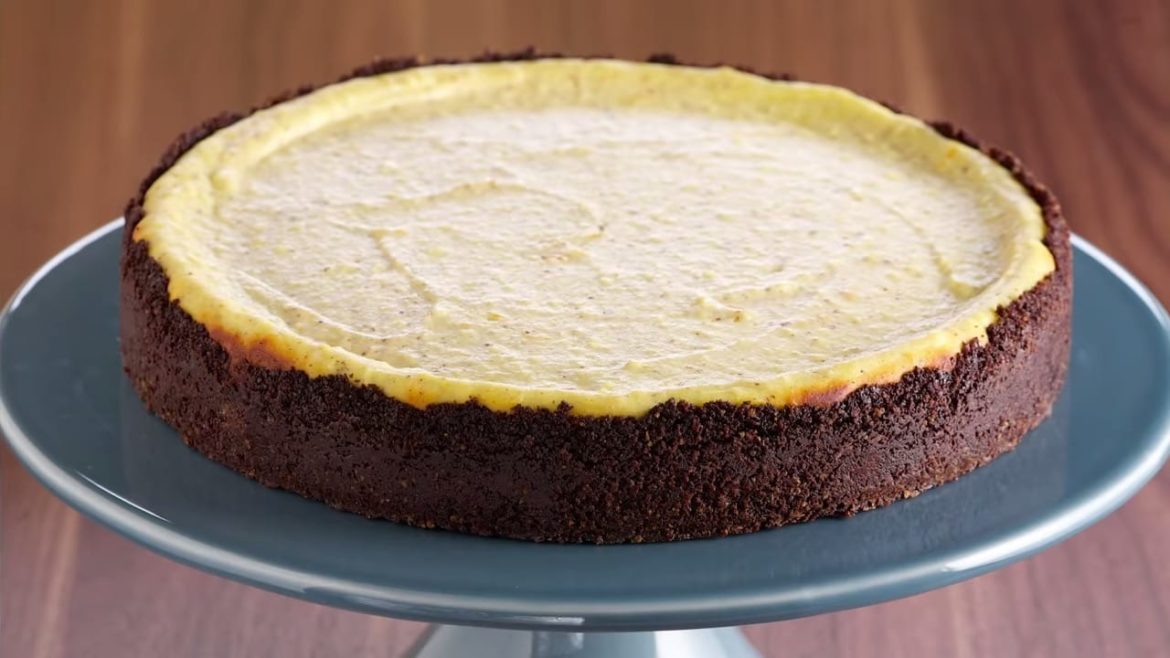 Ingredients
Crust
2 ½ cups (280 g) finely crushed chocolate pistachio cantucci (or other biscotti), pulsed in a food processor (about 8 large cantucci)
½ cup (120 g) unsalted butter, melted
Filling
1 ½ lbs (675 g) ricotta cheese
2/3 cup (135 g) granulated sugar (caster sugar)
2 large eggs
2 large egg yolks
¼ cup (60 mL) sweet Marsala (optional)
2 tsp (10 mL) vanilla extract
1 tsp (5 mL) finely grated lemon zest
1 tsp (5 mL) finely grated orange zest
pinch ground nutmeg
3 Tbsp (45 g) unsalted butter, melted
¼ cup (60 mL) finely grated dark chocolate
Instructions
Preheat the oven to 325 F (160 C) and lightly grease a 9-inch springform pan. Place the pan on a baking tray.
For the crust, combine the crushed cantucci (or biscotti) with the melted butter and press this into the bottom and up the sides of the springform pan, coming almost all the way to the top. Bake for 12 minutes and cool while preparing the filling.
For the filling, whisk the ricotta by hand to smooth it out, and then whisk in the sugar, eggs, yolks, Marsala (if using) vanilla, lemon & orange zests, nutmeg and then whisk in the melted butter. Stir in the grated chocolate and scrape the filling into the crust (it's OK if the crust is still warm). Bake the cheesecake for about an hour, until it jiggles just slightly in the centre when the pan is moved. Allow the cheesecake to cool for 90 minutes, then chill for at least 3 hours before serving.
Notes
ESPRESSO CHOCOLATE SAUCE
This chocolate sauce is best served warm or at room temperature.

Did You Make This Recipe?
Recipe video
---
Enjoy