Chicken Wings are on the menu in Book recipe, and we are going to teach you how to make this delicious recipe from scratch!
Follow along with the ???? recipes below????????????????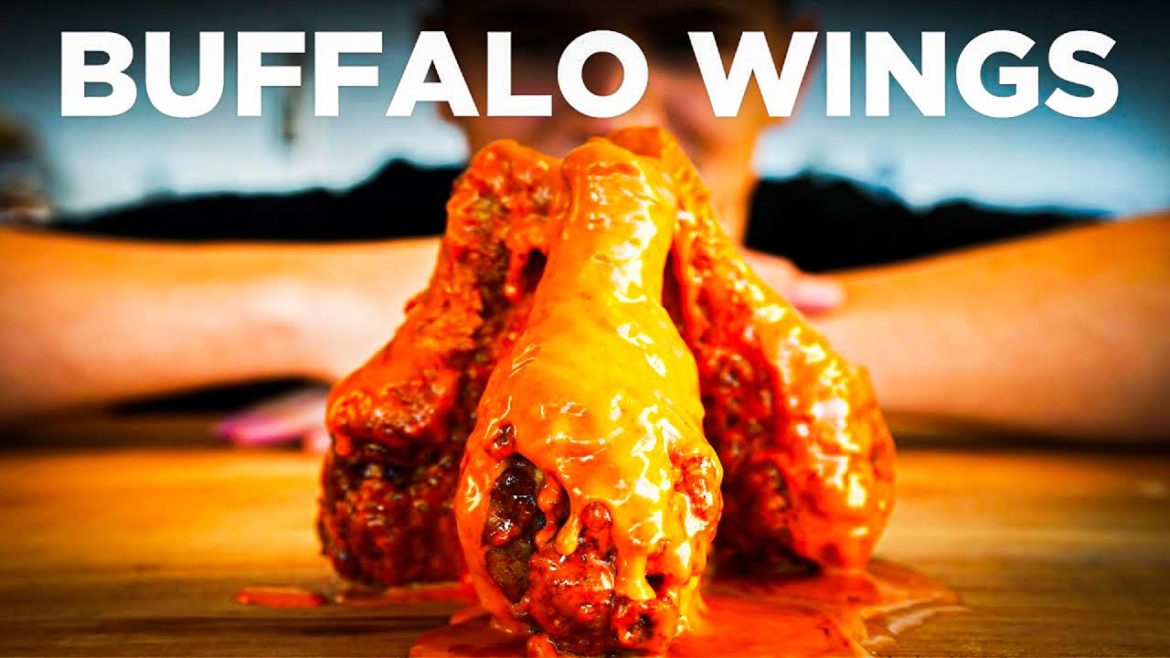 Ingredients
6 chicken drums/wings
2 cups buttermilk
2 cups pickle juice
2/3 cup hot sauce
1 stick butter
1/3 cup mayonnaise
1.5 tbsp white vinegar
1/4 tsp Worcestershire sauce
Truffle salt (to taste)
Cayenne pepper (to taste)
Garlic powder (to taste)
1.5 cups potato starch
2 tsp garlic powder
2 tsp truffle salt
2 tsp onion powder
2 tsp chili powder
Pepper (to taste)
Instructions
Brine wings in buttermilk and pickle juice for 30 minutes.
Combine hot sauce, butter, mayo, vinegar, Worcestershire, truffle salt, cayenne pepper, and garlic powder in a small pot over medium heat until well combined.
In a medium bowl, combine potato starch, garlic powder, truffle salt, onion powder, chili powder, and fresh cracked pepper. Whisk to combine.
Dredge wings in potato starch mixture and tap off excess.
Fry wings at 325 Fahrenheit for 5-6 minutes or well cooked.
Heat oil to 375 Fahrenheit, then fry again a few minutes until golden brown.
Toss in buffalo sauce and enjoy. I dip mine in a combo of ranch and blue cheese, which is weird, but they're also perfect without added sauce.
Did You Make This Recipe?
Of all the things I've made, these might just take the cake. They really are mind-blowing. Too good. Who doesn't love a delicious plate of buffalo wings? Drums, to be specific. Now I know I'm going to get some people saying that drums aren't wings, AND some people saying that these aren't traditional buffalo wings, but I'm hoping you'll see this video through and join me in believing that these are the best variation of buffalo wings you'll ever see. Try them out at home…they're easy, and they'll knock your socks clean off.
---
---
Bon Appétit