Brownie Cookies are on the menu in Book recipe, and we are going to teach you how to make this delicious recipe from scratch!
Follow along with the ???? recipes below????????????????
Chocolate fans, must try this. Brownie Cookies, straightforward and simple. Pay attention to egg whipping level, accurate ingredients measurement, consistency, and temperature of the batter, you can make a beautiful cracked appearance like a brownie, with a glossy smooth surface on a non-cracked area. This recipe uses 54% dark Couverture chocolate, the overall sweetness is just right. After baking, the whole kitchen is full of chocolate aroma. Eat warm, crispy cookie outside, soft brownie texture inside, paired with cold milk, bittersweet rich chocolate, and crunchy walnuts/pecans, the perfect taste.
---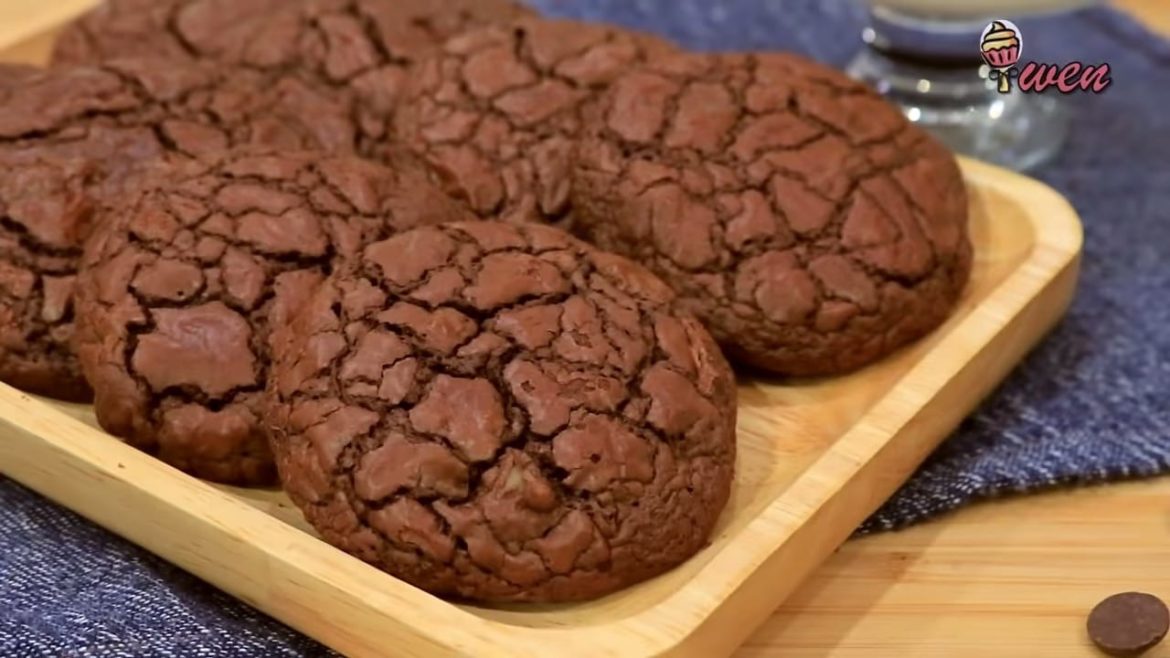 Ingredients
30g Walnuts/Pecans (Preheated Oven 180C:8-10min)
90g Dark Couverture Chocolate
45g Unsalted Butter
50g Egg
52.5g Brown Sugar
1g Salt
2g Vanilla Extract
43g All-Purpose Flour
7g Unsweetened Cocoa Powder
1.5g Baking Powder
0.5g Baking Soda
Instructions
Preheated Oven 180C: 10-13minutes
Top-Bottom Heat, No Fan Force, Middle Rack
Notes
Recipe =8pcs Cookies= (5cm Ice Cream Scoop)

Storage Method: Best eaten warm right after baked. Bake and completely, store in an airtight container at room temperature for 5-7 days.

Did You Make This Recipe?
---