Crispy Fried Prawn Pancake is on the menu in Book recipe, and we are going to teach you how to make this delicious recipe from scratch!
Follow along with the ???? recipes below????????????????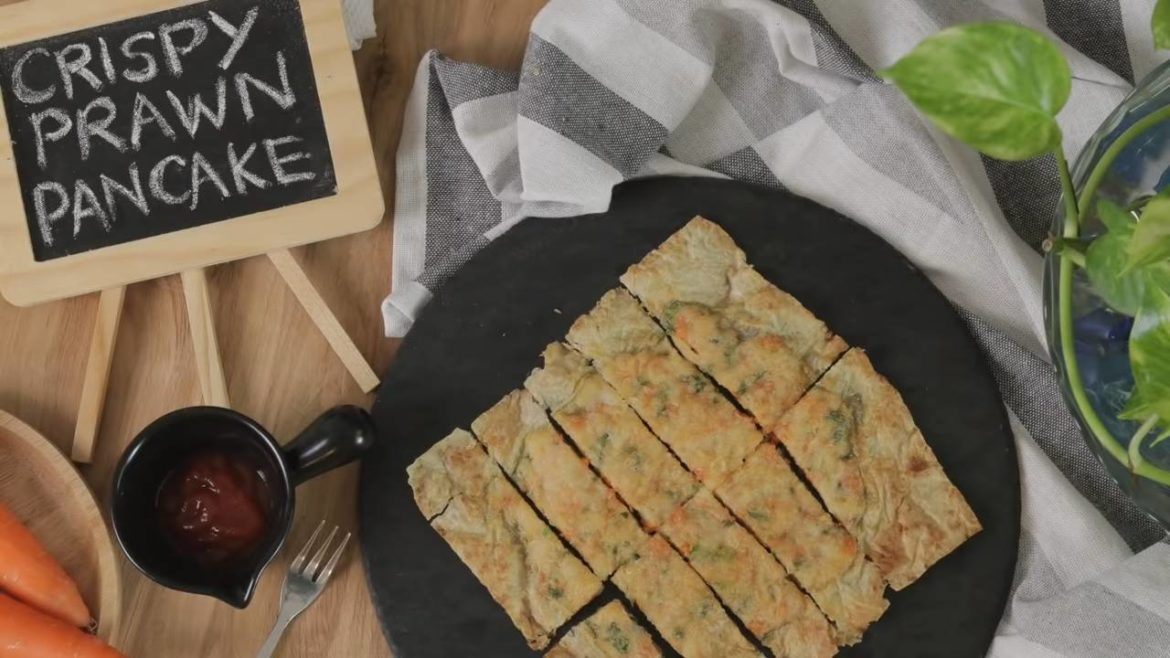 Ingredients
150g Prawn (peeled and deveined)
1pc Beancurd Sheet (clean with a damp cloth)
Seasoning:
Minced Garlic 1clove
Cornflour 1tsp
Egg White 1tsp
Sesame Oil 1tsp
Carrots (Diced)
Spring Onion and Chinese Parsley
Salt 1/4tsp
Pepper
Tapioca Flour/Cornflour (for sprinkling)
Instructions
Dry prawns with a kitchen towel, use the flat part of the knife, and mashed the prawn, followed by using the back of the cleaver or knife to chop the prawn coarsely. Place onto a bowl, season with pepper, minced garlic, egg white, sesame oil, and a pinch of salt, followed by carrot, spring onion, and Chinese Parsley,
stir in one direction vigorously until sticky.
Spread a layer of prawn paste on the beancurd sheet, brush some egg white on the sides, layer top with another beancurd sheet. Gently press to flatten, seal the sides. Sprinkle some tapioca flour /cornflour on both sides of the beancurd sheet.
Chill for 30 mins.
Heat oil and pan fry till golden brown and crispy. Serve warm.
Did You Make This Recipe?
---
Enjoy