Caprese & Watermelon Appetiser are on the menu in Book recipe, and we are going to teach you how to make this delicious recipe from scratch!
Fresh ingredients star in these two delicious appetisers
Follow along with the ???? recipes below????????????????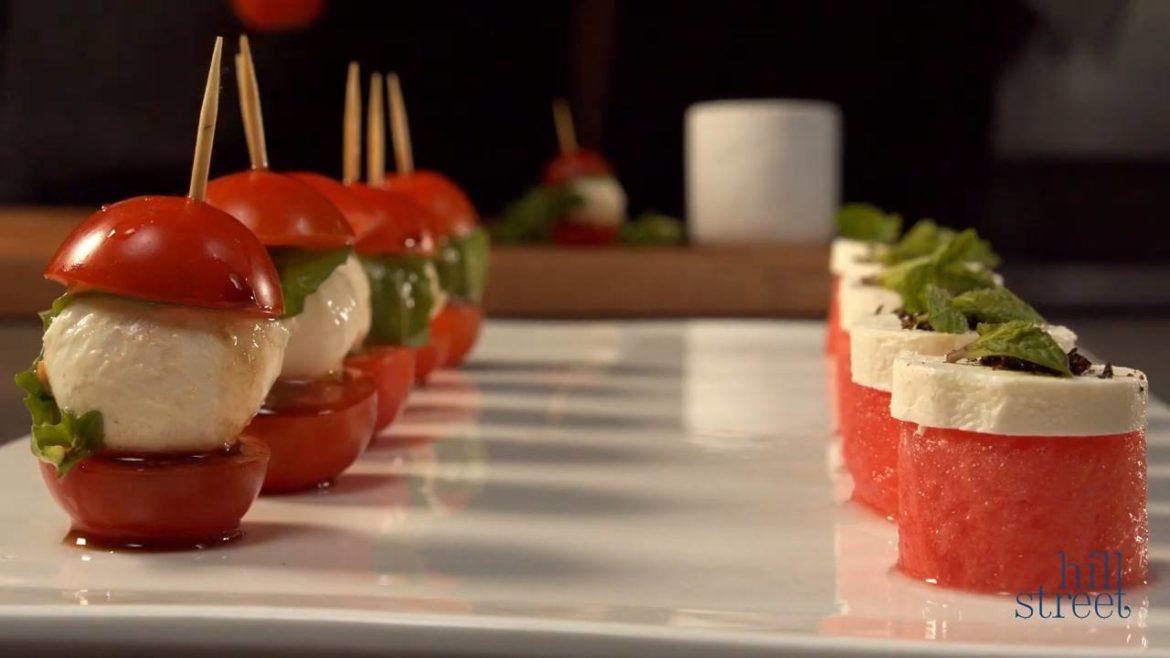 Ingredients
For the watermelon appetizers
½ a watermelon
300g feta cheese
1 tbsp Tasmanian pepper berry, ground
Fresh mint leaves to garnish
For the Caprese appetizers
24 cherry tomatoes, halved
24 mini bocconcini mozzarella
Rocket leaves
Balsamic vinegar
Toothpicks to skewer
Instructions
For the watermelon appetizers
Using a round cookie cutter, cut the watermelon into 2-3 centimetre thick rounds.
Wash cookie cutter and cut out feta rounds, approximately 1-1/2 centimeters thick.
Place feta on top of the watermelon and garnish with pepper berries and mint to serve.
For the Caprese appetisers
Top one half of a cherry tomato with bocconcini wrapped in a rocket leaf.
Place another half of tomato on top and skewer with a toothpick or wooden skewer to secure.
Drizzle with balsamic immediately before serving.
Notes
Makes approx 36 Watermelon appetisers, and 24 Caprese appetisers

Did You Make This Recipe?
---
Enjoy