Chocolate chip cookies are on the menu in Book recipe, and we are going to teach you how to make this delicious recipe from scratch!
Follow along with the ???? recipes below????????????????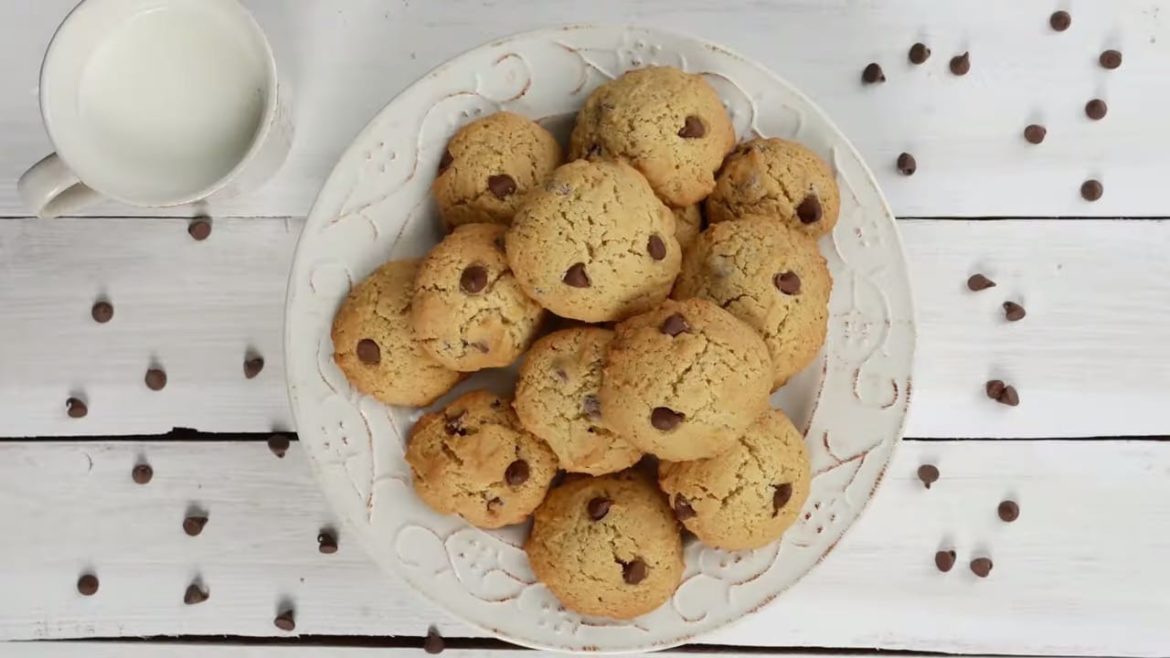 Ingredients
1 stick | 115 g softened butter
1/4 cup | 50 g granulated sugar
1/4 cup | 50 g brown sugar
1 tsp vanilla extract
1 large egg
1 2/3 cup | 300 g plain flour
2 tsp baking powder
pinch of salt
1 cup chocolate chips
Instructions
Beat softened butter using electric mixer. Add in granulated sugar, brown sugar and vanilla extract. Mix for a while, then add an egg. Continue beating until well combined.
Sift flour and pour gradually. Add in also baking powder and pinch of salt. Mix until well combined. The dough is sticky.
Pour in chocolate chips and stir with spatula.
Use teaspoon or small scoop to make cookie dough balls on baking tray lined with baking parchement. Leave some space for each ball, as they are going to melt a little bit. I had two trays, with 9 cookie balls each, what gives me 18 chocolate chip cookies.
Bake in preheated oven at 190°C | 375°F for 10 minutes or until golden brown.
Serve hot or chilled. Chocolate chip cookies taste great with hot milk :) Store with air-tight container.
Did You Make This Recipe?
---
Enjoy