Chocolate Mochi Cookies are on the menu in Book recipe, and we are going to teach you how to make this delicious recipe from scratch!
Follow along with the recipes below!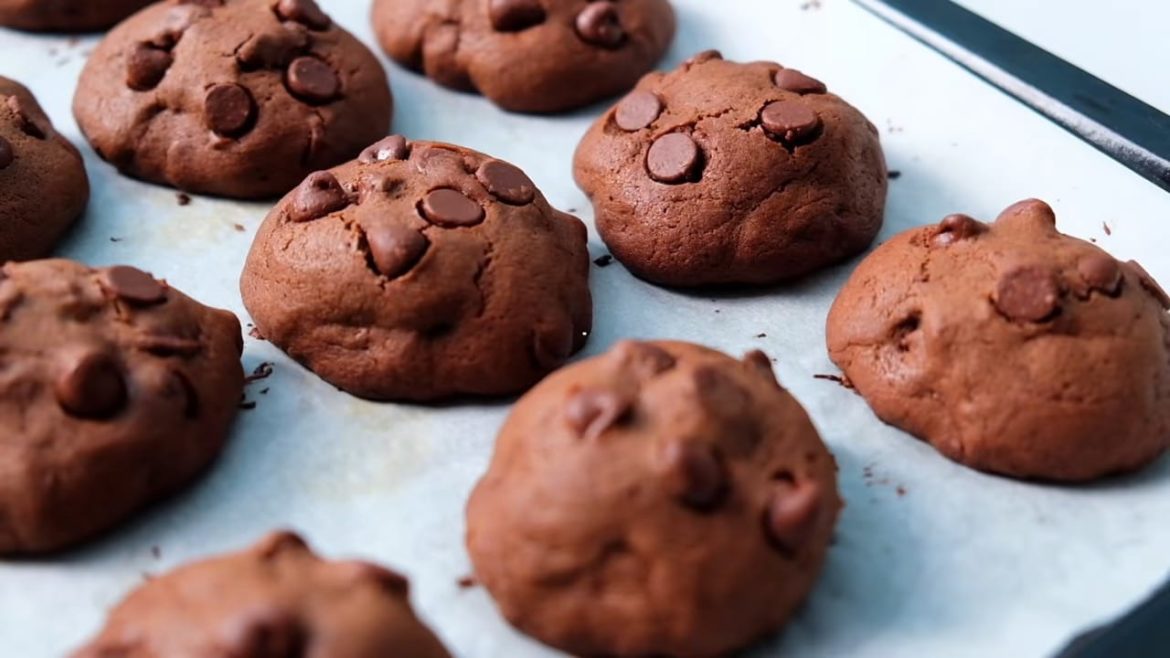 Ingredients
60g Unsalted Butter
40g Sugar
5g Black Sugar
1 Egg
130g Cake Flour
10g Cocoa Powder
1g Baking Soda
20g Cholocate chips
30g Tapioca Starch
20g Sugar
110g Milk
5g Unsalted Butter
Instructions
Mix the butter and sugar together using hands, whisk until very light and fluffy, then beat in the egg.
Sift in the flour, Cocoa Powder, Baking Soda, and Cholocate chips.
Cover the cookie dough and chill for at least 2-3 hours
Tapioca Starch, Sugar and Milk add into a small pot, bring it dough over low heat. Add butter mix until combined, chill for at least 2 hours
Roll the cookie dough and mochi into balls
Bake 180°C 12-14mins
Did You Make This Recipe?
Recipe video
---
Enjoy