Lotus Cheesecake is on the menu in Book recipe, and we are going to teach you how to make this delicious recipe from scratch!
Follow along with the recipes below!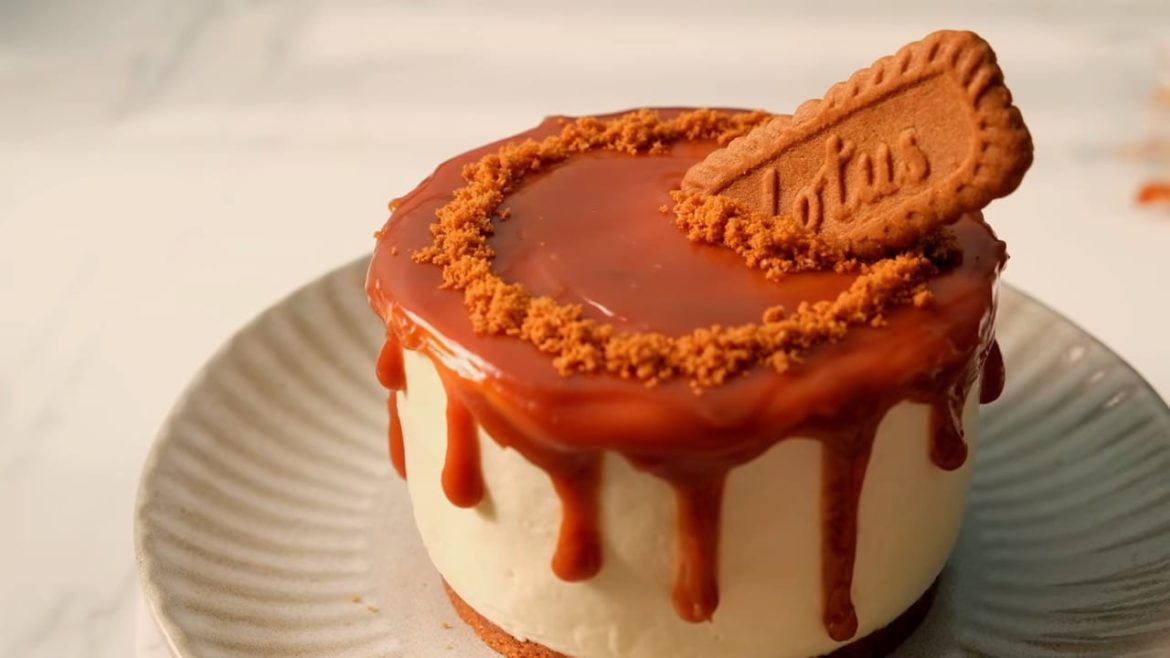 Ingredients
60g Lotus Biscoff
20g Unsalted Butter
250g Cream Cheese 250g
40g Sugar
200g Whipping Cream
40g Plain Yogurt
8g Gelatin Sheet
40g Sugar
10g Hot Water
50g Whipping Cream
10g Unsalted Butter
10g Lotus Biscoff
Instructions
Crush Lotus into fine crumbs with a rolling pin. Add melted butter, mix combined.
Mix together the cream cheese, sugar, gelatin sheet, plain yogurt in a water bath.
Beat whipping cream until soft peak. Add to cream cheese mixture. Pour into the mousse mold. Refrigerate for at least 4 hours.
Prepare caramel sauce, add sugar, water in a medium pot, cook until the brown color, turn the heat down, add cream, butter.
Caramel sauce drip in the top, and put some lotus biscoff for toppings.
Did You Make This Recipe?
Recipe video
---
Enjoy