Hello friends! Today we're going to share with you how to make a classic French dessert: Financier (Financier aux Amandes).
The chef Thomas Keller wrote, "they are my favorite of the classic petit-four cakes". Also, financiers are one of my favorite French bakery treats. They're buttery, moist, nutty, and delicious. This delicate cake doesn't need any fancy ingredients, and super easy to make, they are perfect for afternoon tea or a party finger dessert. It's our must-try french cake. Enjoy. :)
Follow along with the ???? recipes below????????????????
How to make Classic French Financier?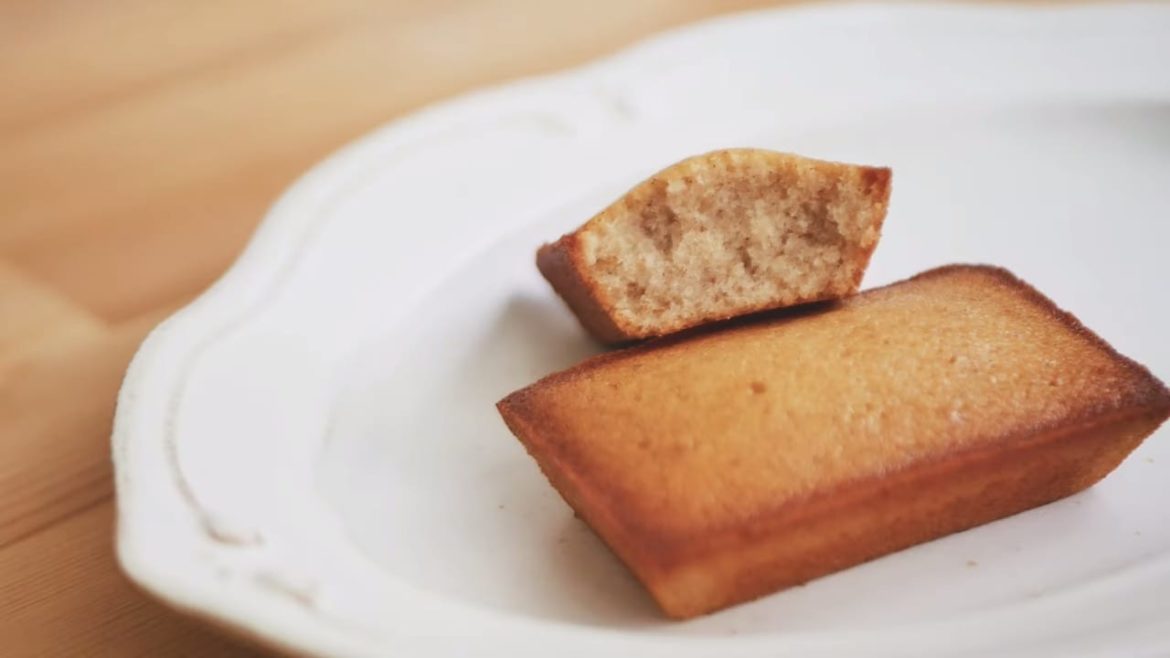 Ingredients
powdered sugar 70g
almond flour 30g
walnut 10g
egg white 80g (about 2 large eggs)
all-purpose flour 20g
baking powder 0.5g (a pinch)
brown butter/beurre noisette 42g (need about 60g unsalted butter)
honey 6g
Instructions
Butter the pan, and chill in the refrigerator for at least 20 minutes.
Grind the walnuts in a food processor, pulse until the nuts are as finely ground, be careful not to grind them to paste.
Separate the eggs and weigh 80g of egg white.
To make the brown butter. Add 60g of unsalted butter in a small saucepan over medium-low heat for minutes until the milk solids have sunk to the bottom and have begun to turn light brown. Once the color begins to turn an amber color, remove it from heat.
Pour the brown butter through a strainer, and weight 42g of butter, set aside, and keep warm.
In a large bowl, sift the powdered sugar, then sift the flour, almond flour, and baking powder.
Add grind walnut with all dry ingredients, mix well.
Add honey and egg white, whisk until combined.
Pour the very warm brown butter, whisk together until the butter is incorporated and the batter is smooth
Pour the batter into the pans, filling them about 2/3.
Preheat the oven to 200°C,bake for 13-14 minutes or until the tops and the edges are golden brown.
Once baked, cool the financiers for minutes, and then turn them onto a wire rack to cool completely.
Did You Make This Recipe?
---