Macaroni and cheese are on the menu in Book recipe, and we are going to teach you how to make this delicious recipe from scratch!
Mac and cheese is a combination of tender macaroni and taste of creamy cheese that make this meal a favorite among adults and children on every continent.
Follow along with the ???? recipes below????????????????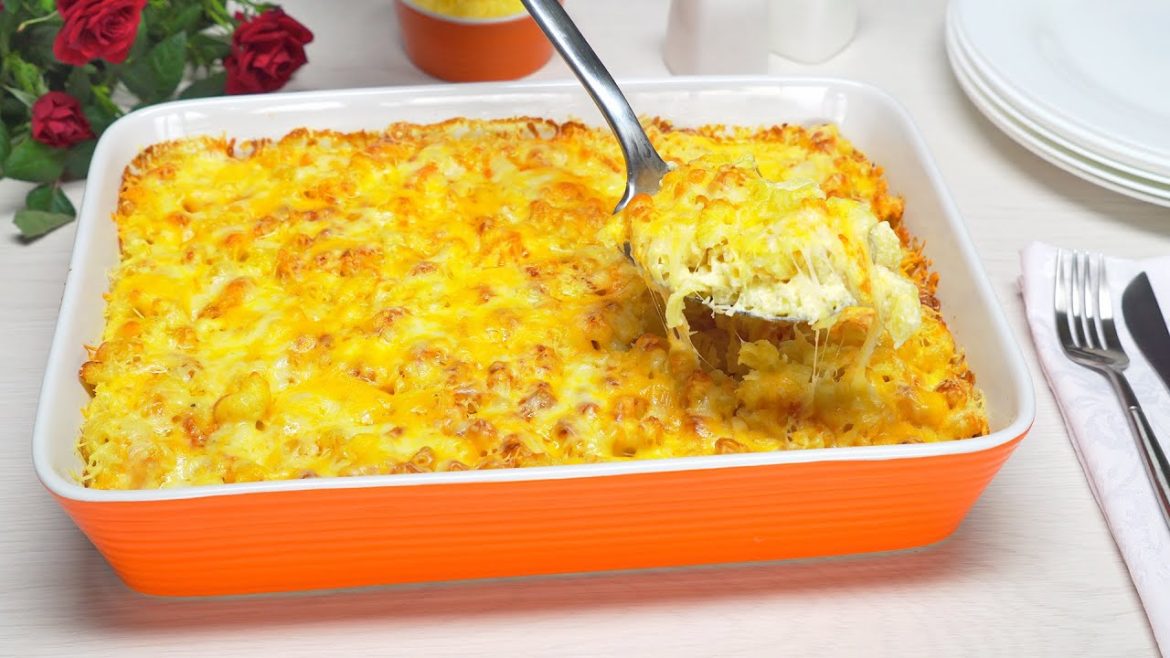 Ingredients
macaroni – 14 oz /400 g
cheddar cheese – 3 oz /85 g
semi-soft cheese –3 oz / 85 g
mozzarella cheese – 3 oz /85 g
wheat flour – 1 oz /30 g
butter – 2 oz /60 g
milk – 4 cup /1 l
salt – 2 tsp
ground black pepper – ¼ tsp
nutmeg – ¼ tsp
sweet paprika – ½ tsp
olive oil – 2 tbsp
vegetable oil – 1 tsp
You will need:
bowl
mixer
baking dish
oven
cheese grater
Instructions
Cook the macaroni in the salted water 3 minutes less than indicated on the package, it should be al dente.
Drain the macaroni, add 2 tbsp of olive oil and toss.
In a saucepan melt the butter over medium heat and add the flour, fry for 1-2 minutes stirring constantly to not burn the flour.
Pour in slowly 4 cup /1 l of milk stirring constantly and simmer over low heat for 7-8 minutes until light thickening, it is important to stir continually.
Switch the heat off and let it cool for 3 minutes, then add 1 tsp of salt, grate the nutmeg and add the ground black pepper.
Add in turn three types of cheese stirring constantly and make sure there are no balls as the cheese should melt. Leave 1½ tbsp of each cheese type for sprinkling the macaroni.
Add the macaroni into the cheese sauce and stir well.
Brush a baking dish with the vegetable oil and lay out the macaroni evenly.
Sprinkle with three types of grated cheese and sweet paprika.
Preheat oven to 350°F /180°C, put the casserole of macaroni and cheese in and bake for 20 minutes until golden crust.
Did You Make This Recipe?
---
Enjoy