Buttermilk chicken is on the menu in Book recipe, and we are going to teach you how to make this delicious recipe from scratch!
This is my version of this delicious buttermilk chicken drumsticks recipe. I hope you like it.
Follow along with the ???? recipes below????????????????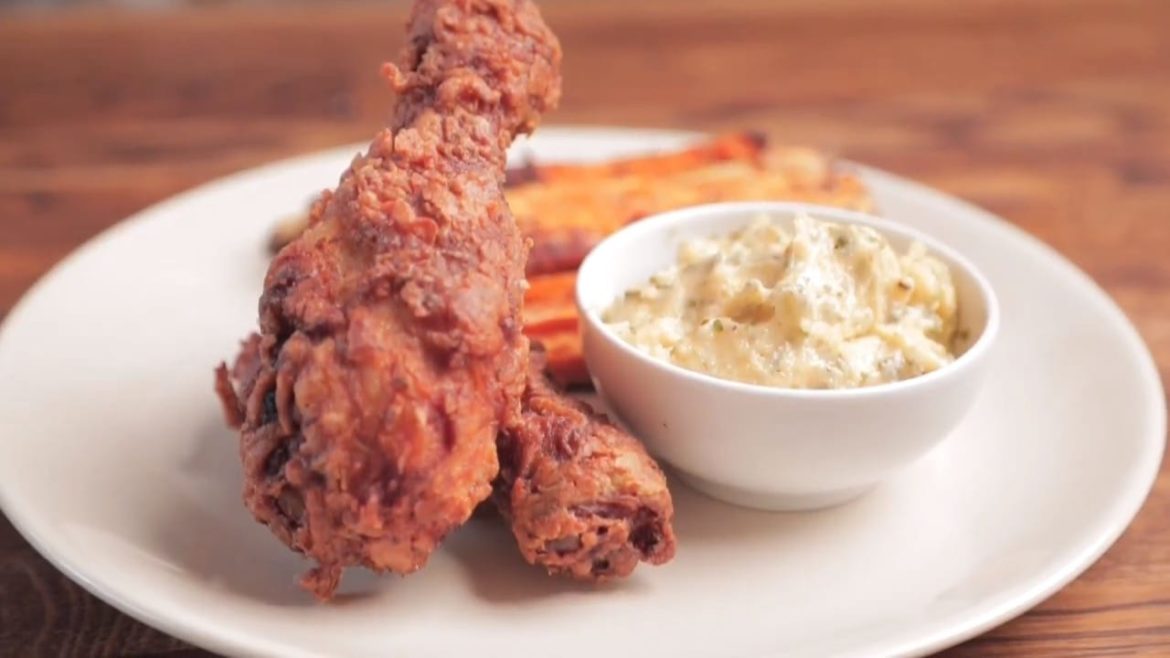 Ingredients
Buttermilk Chicken recipe
8 - 10 chicken drumsticks
1 tsp black pepper
1 tsp salt
1 tsp paprika
1 tsp dried rosemary
1/2 tsp chilli powder
1 tsp dried thyme
1 tsp dried oregano
1 tsp smoked paprika
1 1/2 cups buttermilk
Seasoning the Flour
1 cup ( ore more if need it ) of all purpose flour
1 tsp smoked paprika
1 tsp paprika
1/2 tsp chilli powder
1 tsp salt
1 tsp black pepper
1 tsp onion powder
Instructions
Wash the drumsticks and clean them by remaining feather stems ( if is the case )
Place in a bowl and add the seasoning for the chicken
Add the buttermilk and mix it
Cover it and refrigerate for minimum 1h ( more is better so i let mine over night, approximately 8 - 10 hours )
In a frying-pan add the oil to temperature of 350°F ( 175°C )
Fry the chicken drumsticks until you get a golden brown and they are fully coked inside. About 8 to 10 minutes or if you have a meat thermometer, until the inside temperature reach 165°F ( 73°C )
Notes
If you like to know the recipe for garlic sauce or baked sweet potatoes, let me know in a comment.

Did You Make This Recipe?
---
Enjoy