As I get more comfortable with baking homemade bread, each recipe just seems to get better and better. While the measurements are incredibly important, I'll talk more about this later, technique and time are just as important if not more important.
Regardless, I've been LOVING baking homemade bread just like this artisan country loaf recipe and I can't see myself slowing down any time soon.
Once you get your first really good loaf of homemade bread then it just pushes you to keep exploring and trying new things.
Bread should be light and fluffy on the inside with a beautiful hard crust on the outside. Learn How to Make a Homemade Artisan Country Loaf Bread Recipe!
How to Make a Homemade Artisan Country Loaf Bread Recipe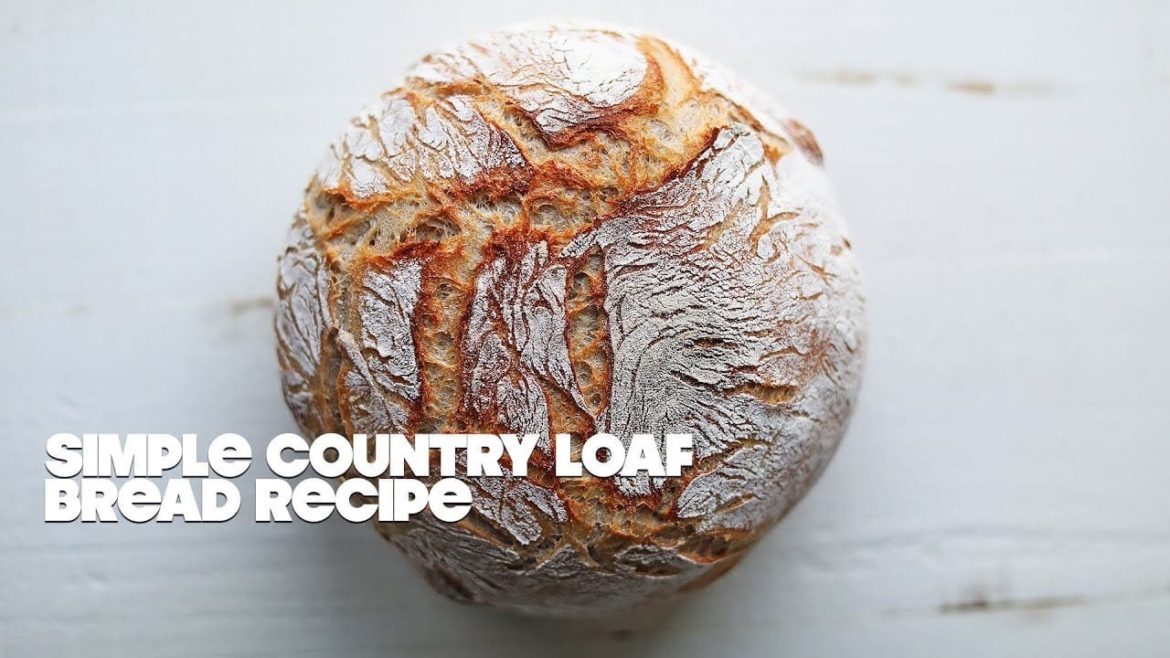 Ingredients
560 grams of 00 bread flour
190 grams of whole wheat flour
600 grams of water at 98° to 100°
17 grams of Kosher salt
3 grams of active yeast
Instructions
In a large bowl combine with your hands the flours and water until completely mixed together. Let rest for 10 minutes.
Next, sprinkle the salt and yeast overtop and mix it into the dough by pinching, stretching and folding the dough over for 4 to 5 minutes.
Cover and rest the dough in a warm dark place for 15 to 20 minutes before folding the dough over 5 to 6 times.
Cover and rest for 45 to 60 minutes and then fold the dough over 5 to 6 times again.
Cover and rest for 2 hours or until it has tripled in size.
Dust a clean surface with flour and place the dough onto it. Sprinkle the top with flour and fold the dough over in thirds 3 to 4 times and then begin to mold the dough into a ball by cupping around the dough into the bottom.
Place the dough into a floured Benetton and cover and rest for 60 minutes.
In the meantime, place a small Dutch oven pot into the oven on 475° for at least 30 minutes.
Flip the dough right into the hot Dutch oven pot, cover it and return it to the oven and bake for 30 minutes
Let cool for 20 to 30 minutes before slicing and serving.
Did You Make This Recipe?
Recipe video
---
Enjoy
Can you tell I'm excited about baking homemade bread yet lol?