Chocolate Tart is on the menu in Book recipe, and we are going to teach you how to make this delicious recipe from scratch!
There are two types of chocolate tarts – one that's filled with chocolate ganache, the other where you bake a chocolate filling. This one is a tart filled with chocolate ganache!
In case you've missed it, here's the link to the baked chocolate tart:

Follow along with the ???? recipes below????????????????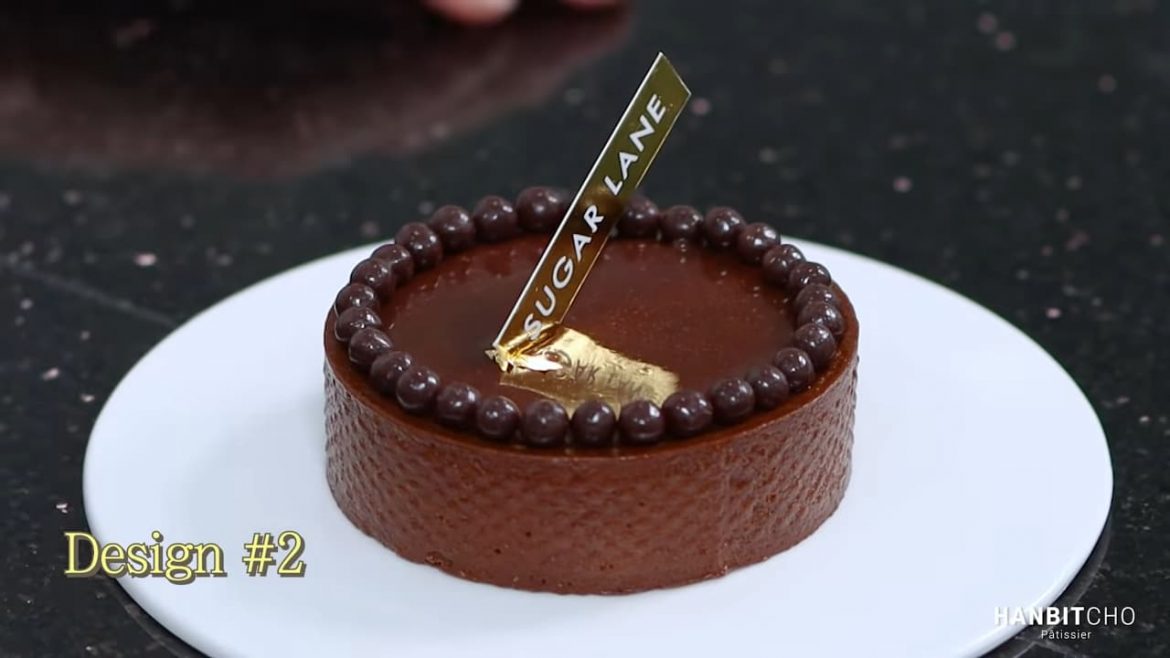 Ingredients
Chocolate Tart Shell:
Butter 80g
Powdered Sugar 75g
Almond Powder 12g
Cocoa Powder 15g
Cornstarch 40g
Eggs 40g
Cake Flour 140g
Croustillant Layer (crunch):
Milk Couverture Chocolate 15g
Dark Couverture Chocolate 5g
Feuilletine (Cacao Barry) 45g
Hazelnut Praline 45g
Chocolate Ganache:
Heavy Cream 140g
Dark Chocolate 100g
Milk Chocolate 100g
Butter 25g
Chocolate Glaze (Optional):
Water 15ml
Sugar 30g
Glucose 30ml
Condensed Milk 20ml
Gelatin 2g
Dark Couverture Chocolate 30g
Instructions
Chocolate Tart Shell:
Lightly beat the butter.
Sift in the powdered sugar/almond powder/cocoa powder/cornstarch and mix.
Gradually add the eggs and mix.
Finally, sift in the cake flour and sift in the dry ingredients (flour, cocoa powder) and mix well.
Knead + roll it out to 2mm between parchment papers and rest in the fridge for 1~2hrs.
Cut it out into discs + strips.
Line the tart ring. (you need to grease the inside of the tart ring with butter in advance)
Bake at 160℃ for 14~15mins. (pre-heat to 160℃)
Croustillant Layer (crunch):
Melt the chocolate.
Add everything together and mix well.
Place 15g at the bottom of the tart shell and press down gently.
Chocolate Ganache:
Melt the dark & milk chocolate, and heat the heavy cream. (everything at around 45~50℃)
Add everything into a bowl and blend.
Chocolate Glaze (Optional):
Add water, sugar, and glucose and boil to 103℃.
Add condense milk, bloomed gelatin, dark couverture chocolate, and blend.
Leave it overnight and use it the next day.
Notes
You can replace feuilletine with cornflakes although feuilletine is a lot better!
Regarding hazelnut praline here is a link on how to make homemade praline:
Quantity:
6 tarts of 8cm diameter
Storage:
Store in the fridge up to 3 days.

Did You Make This Recipe?
---