The chocolate tart is on the menu in Book recipe, and we are going to teach you how to make this delicious recipe from scratch!
Follow along with the ???? recipes below????????????????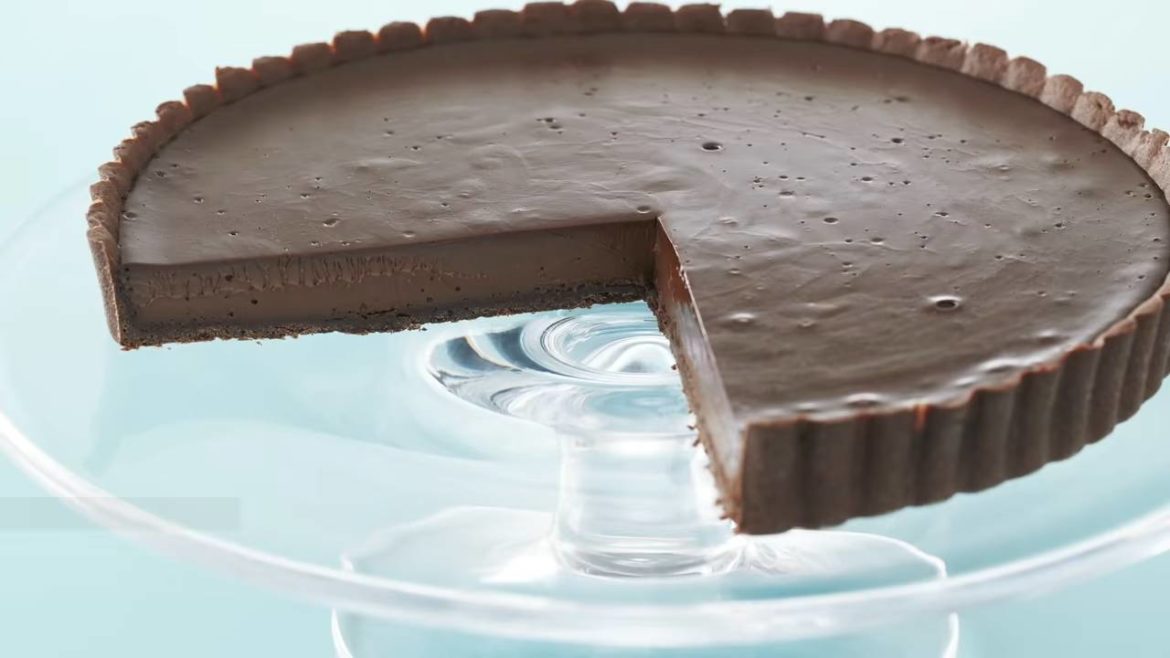 Ingredients
Chocolate Pastry
½ cup (115 g) unsalted butter, at room temperature
½ cup (65 g) icing sugar, sifted
3 large egg yolks
1 cup cake (130 g) and pastry flour
¼ cup (30 g) Dutch process cocoa powder
2 (15 g) Tbsp cornstarch
½ (3 g) tsp salt
Filling
½ cup (125 ml) whipping cream
¼ cup (60 g) unsalted butter, cut into pieces
8 oz (225 g) bittersweet chocolate, chopped
¼ cup (50 g) sugar
½ cup (125 ml) hot, strong coffee
2 large eggs, at room temperature
1 tsp (5 ml) vanilla extract
Instructions
Chocolate Pastry, Filling and Assembly
For the pastry, beat the butter and icing sugar until smooth, then add the egg yolks all at once and beat until well combined.
In a separate bowl, sift the flour, cocoa powder, cornstarch and salt. Add this to the butter mixture and stir until evenly combined. Shape the dough into a disc, wrap and chill until ready to use.
Knead the chocolate pastry dough once or twice on a lightly floured work surface to soften, then roll out the dough to a circle just less than ¼-inch thick. Lift the dough carefully to line a 9-inch removable-bottom fluted tart pan. Press the dough into the shell and trim away any excess. Dock the pastry with a fork. Chill the tart shell for at least 20 minutes.
Preheat the oven to 350 F (175 C). Place the chilled tart shell onto a baking tray and bake it for about 18 minutes, until you see that the pastry has an even, dull finish. Allow it to cool while you prepare the filling.
For the filling, bring the cream and butter up to a simmer and pour this over the chocolate in a large bowl, letting it sit for just a few seconds. Gently stir the mixture with a spatula until the chocolate melts, then whisk in the sugar and the coffee. Lightly beat the eggs in a small dish and add this to the chocolate, along with the vanilla, whisking gently until incorporated. Pour this into the cooled tart shell and bake (still at 350 F/175 C) for 12 minutes. Allow the tart to cool to room temperature, then chill for at least 2 hours before serving.
The tart can be stored, refrigerated, for up to 2 days.
Did You Make This Recipe?
---
Enjoy