Deviled eggs are on the menu in Book recipe, and we are going to teach you how to make this delicious recipe from scratch!
Follow along with the ???? recipes below????????????????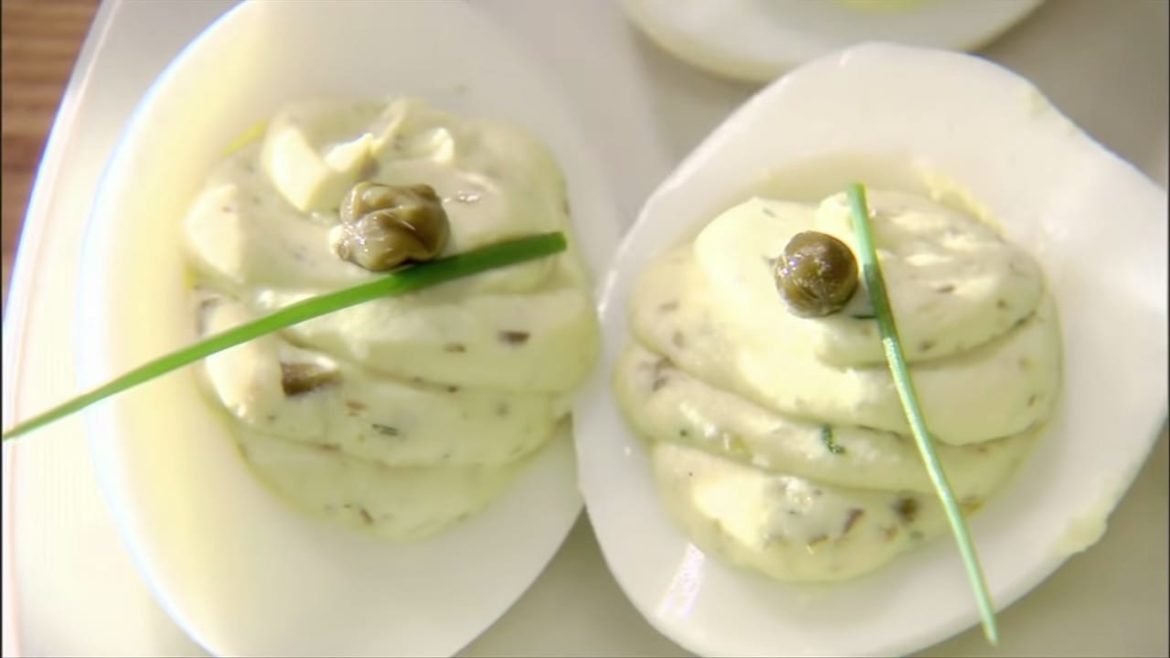 Ingredients
8 large eggs
½ cup (125 mL) mayonnaise
1 tsp ground dry mustard
1 Tbsp (3.5 g) finely chopped fresh chives
1 tsp capers, drained and chopped
Salt and pepper to taste
Capers and chives, for garnish
Instructions
Place eggs in tepid water and bring up to a simmer. Cook for 4 minutes, shut off heat and let eggs sit in water until water cools to room temperature.
Peel eggs and cut in half. Scoop out cooked yolks and blend with mayonnaise, mustard, chives and chopped capers and season to taste. Place egg filling in a piping bag and pipe back into egg whites. Garnish with a caper and a sprig of chive. Wrap and chill until ready to serve.
Notes
To make the yolks fine and easy-to blend, push them through a strainer, then blend with other ingredients

Did You Make This Recipe?
---
Enjoy