So the secret to these sticky buns (which could also be used to make cinnamon rolls) isn't just the dough or the caramel sauce. It's actually the tangzhong that we added to the dough. That gives this bread a lofty and super soft and tender crumb. An unbelievable addition to the Holiday weekend or whenever!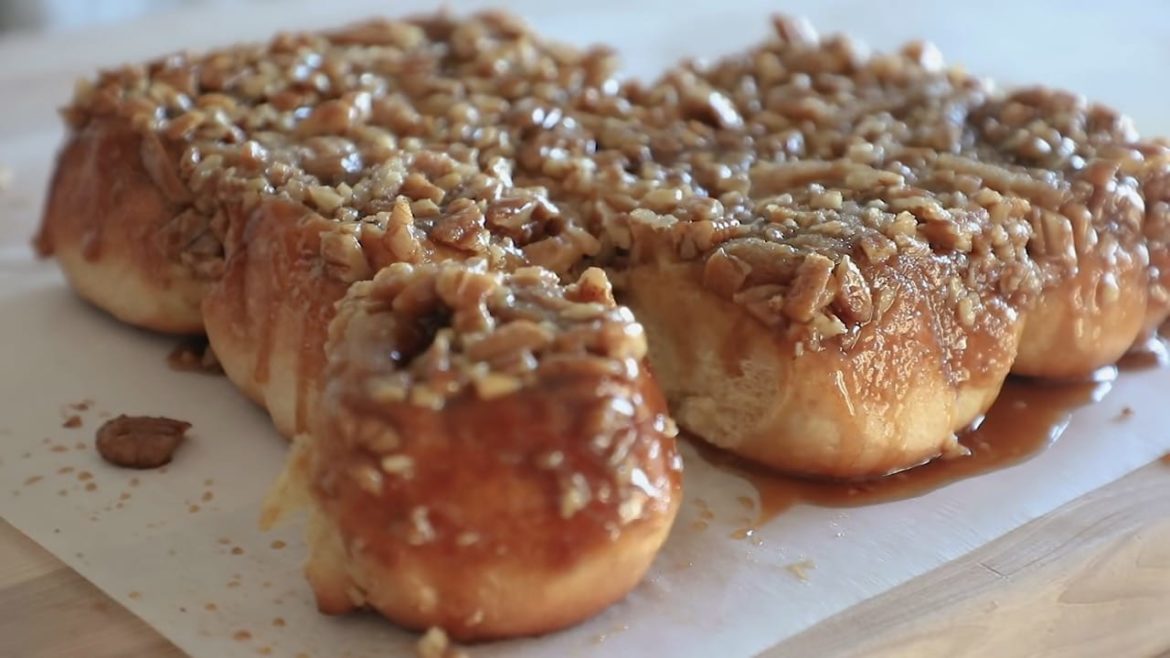 Ingredients
Tangzhong:
1.5 tbsp 15g all-purpose flour
1.5 tbsp 20g milk
1.5 tbsp 20g water
Dough:
2.5 teaspoons (9g)dry yeast
1/2 cup (120ml) lukewarm milk (around 98f/37c)
3 cups (443) all-purpose flour
3tbsp (44g) granulated sugar
3/4 teaspoon (2g) fine sea salt
2.5 tbsps 55g water
2 eggs, room temperature
3.5 tablespoons (50g) unsalted butter, softened
Filling:
5tbsp (70g) Butter gently melted
1/2 cup (125g) dark brown sugar
2.5tsp (5g) cinnamon
Pinch of ground allspice
Pinch of fresh ground nutmeg
Glaze:
1/2 cup (115g) unsalted butter
1/2 cup (115g) packed brown sugar
3 (51g) tablespoons honey
1.25 cups (140g) toasted pecans, crushed
Instructions
(The preparation steps are described in the video)

Did You Make This Recipe?
Recipe video
---
Enjoy