The secret to homemade Panettone that is naturally leavened with a sourdough starter has arrived. I wanted to show you guys how to make a traditional (ish) panettone that's way better than what you can buy at the store. And when I say traditional, I really mean traditional (with a couple of twists).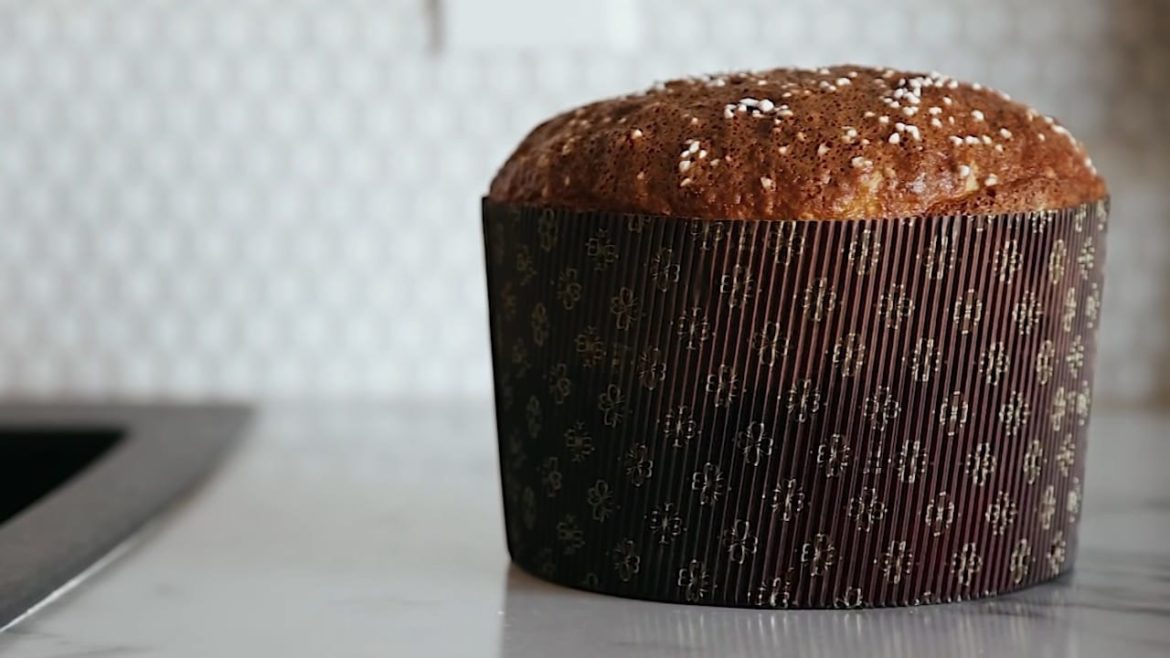 Ingredients
Stiff Levain 4 hour Feedings (THESE ARE THE CORRECT MEASUREMENTS anything that is different than these in the video is incorrect):
24g Mature starter
24g all-purpose flour
12g water @ 85 degrees Fahrenheit
Stiff Levain overnight feeding:
12g mature starter
24g all-purpose flour
12g water @ 85 degrees Fahrenheit
First Dough:
350g Bread flour
200ml or 203g water @ 85 degrees F
57g stiff levain
83g granulated sugar
3 large egg yolks (53g)
1 teaspoon (6g) diastatic malt powder
83g unsalted butter softened
1/8tsp (.5g) instant yeast (optional but the process will be a little slower and have a touch less bloom)
Candied Citrus
3 large navel oranges or 4 large lemons worth of peel
2 cups (473g) water
2 cups (450g) sugar
Final dough:
168g bread flour
2 egg yolks (36g)
6g fine sea salt
1 vanilla bean pod of seeds
zest of half an orange
55g water @85 Fahrenheit
82g granulated sugar
130g unsalted butter softened
16g honey
78g raisins
63g pistachios
120g candied orange peel
55g candied lemon peel
Glaze
80g granulated sugar
5g sunflower oil
4g cornflour
4g cocoa powder
6g almond flour
30g egg whites
Swedish pearl sugar for sprinkling on top after glazing
Instructions
The preparation steps are described in the video

Did You Make This Recipe?
Recipe video