Hey foodies! Today's recipe is Kids' favorite chicken nuggets.
It's a very tasty and popular snack. Homemade chicken nuggets are healthier and tastier than frozen or fast-food options. Make them in a large batch and freeze them for later and quick use. Here's how to make chicken nuggets at home from minced chicken….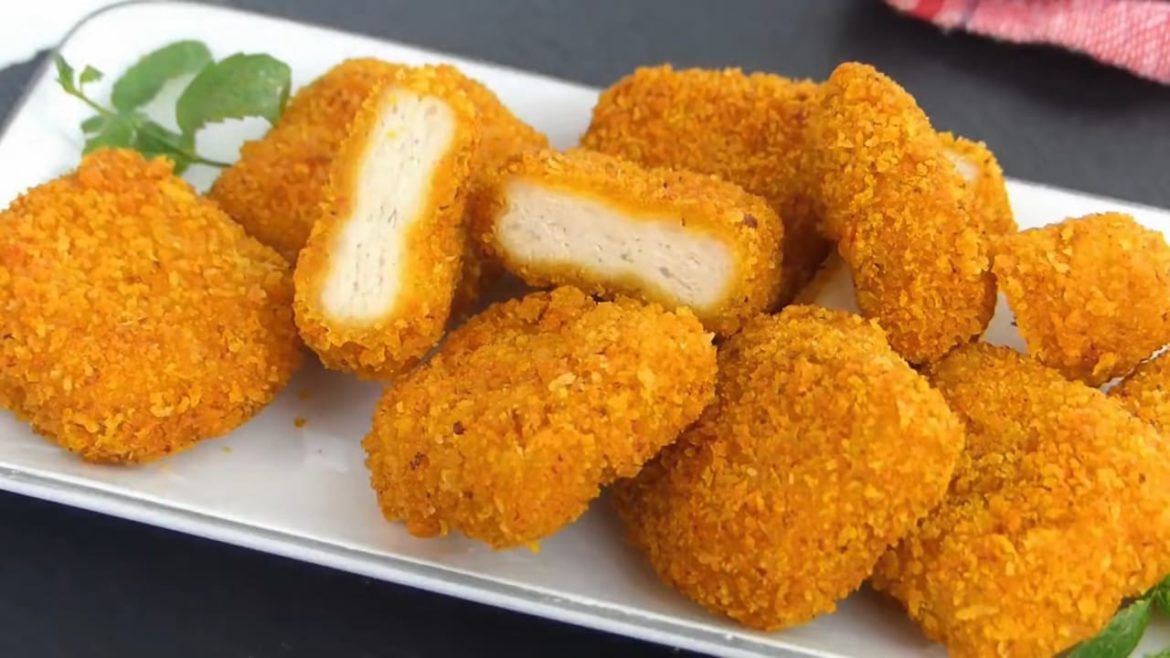 Ingredients
Boneless chicken breast - 500 g
White Bread - 4 slices
Ginger paste - 1/2 tbsp
Garlic paste - 1/2 tbsp
Soya sauce - 1 tbsp
White Pepper Powder - 1/2 tsp
Paprika powder - 1/2 tsp
Salt - 1 tsp
Egg - 1 medium
milk - 1 tbsp
salt and pepper
Instructions
The preparation steps are described in the video

Did You Make This Recipe?
Recipe video
---
Enjoy