Victorian Petits Fours Biscuits are on the menu in Book recipe, and we are going to teach you how to make this delicious recipe from scratch!
Follow along with the ???? recipes below????????????????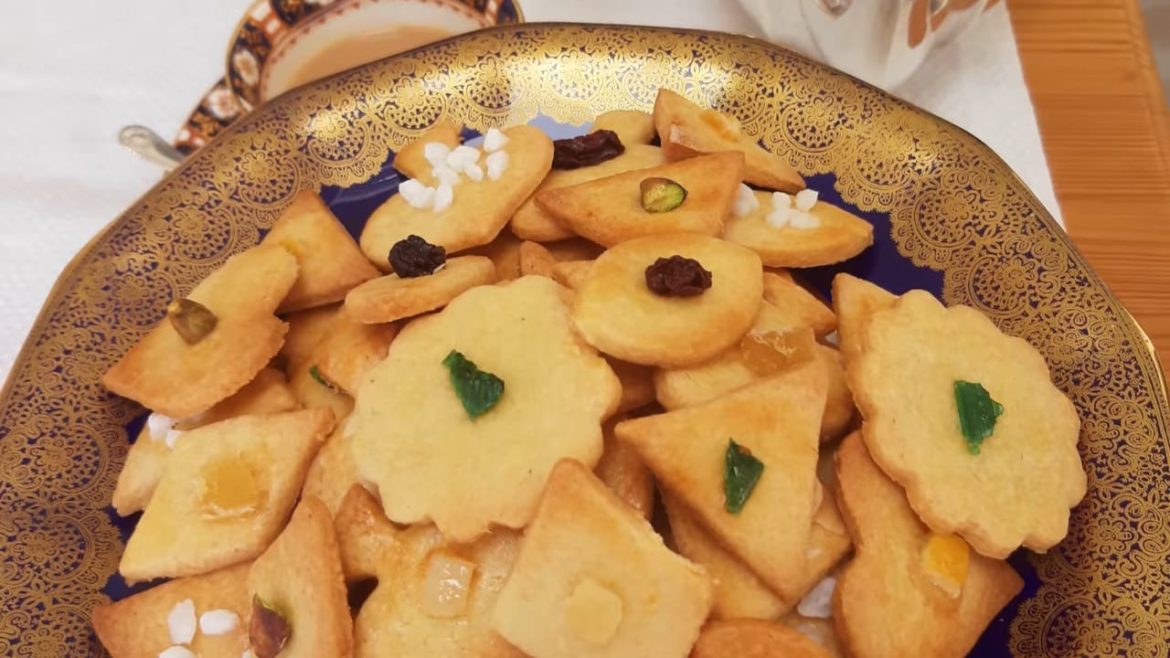 Ingredients
125g / 4 ½ oz flour
70g / 2 ½ oz caster sugar
35g / 1 ¼ oz unsalted butter, cubed, at room temperature
1 pinch of salt
25ml cream or whole milk
The zest of 1 lemon
1 egg, separated
Decoration, for example, raisins, candied peel, candied angelica, blanched almonds or pistachio nuts
Instructions
Sieve the flour. Make a well in the center and add in the sugar, butter, salt, cream, and just over ½ of the egg yolk. Mix well, but fast and lightly. Do not overwork, but form it into a dough that should be slightly sticky and firm. Wrap in plastic wrap or put it into a bowl with a plate on top and leave to rest in the fridge for an hour.
Remove from the fridge and roll out on a well-floured worktop. Aim for a thickness of around 6mm (1/4 of an inch). Using what the Victorians would have called fancy cutters, cut out shapes and lay them on a baking sheet lined with greased baking parchment or a silicone baking mat.
Beat the egg white and leftover yolk together with a small pinch of salt and brush this over the surface of your biscuits. Decorate each one with a raisin or piece of candied fruit or nut.
Bake at 180°C conventional or 170°C fan (350F/340F) for 15min until just golden brown. Cool on a wire rack before serving.
Notes
These biscuits will keep for at least a week in an airtight container (though experience suggests they will have been eaten long before then).

Did You Make This Recipe?
Join Food Historian Dr Annie Gray as she shares an easy home baking recipe for Petits Fours a The, or Small Biscuits with Tea. This recipe comes from the book of Jules Gouffé whose brother, Alphonse, worked as Queen Victoria's Head Pastry Cook.
---
---
Enjoy