These incredibly soft and QQ milk bread rolls are some of my favorite breads of all time! They're so fluffy they almost look like marshmallows… My mom makes milk bread a lot for me at home, and they're truly the best kind of comfort food. The best thing is, they're pretty easy to make, easily customizable and you can eat it with literally anything!
Here's how to make these fluffy goodies :)
Follow along with the ???? recipes below????????????????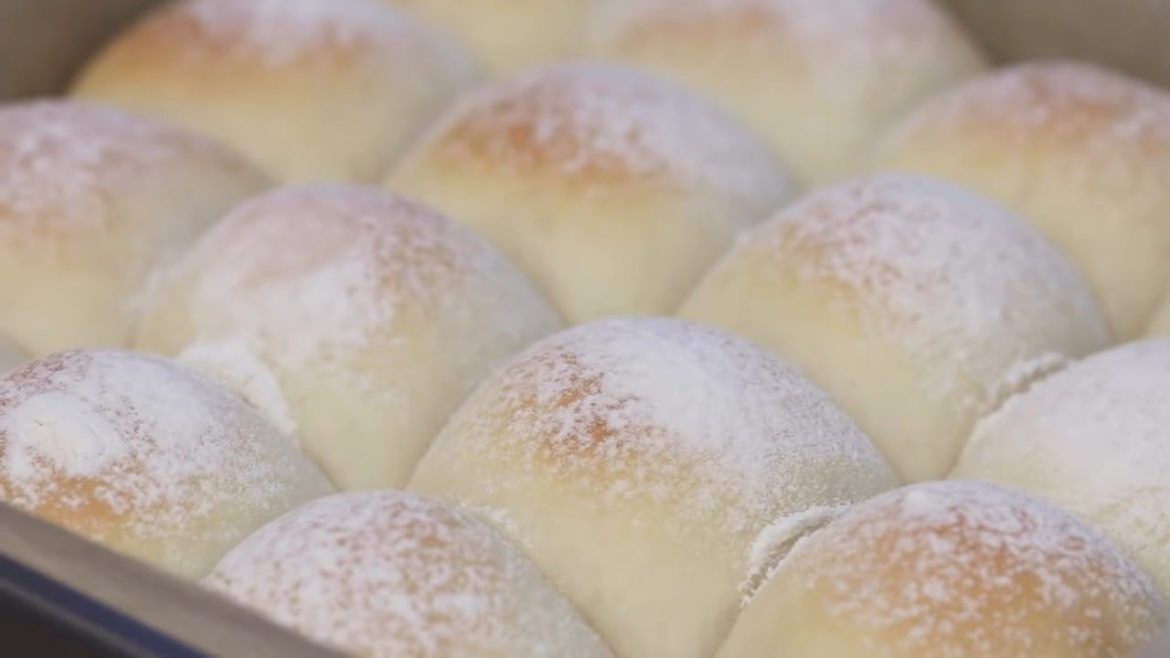 Ingredients
2 cups bread flour (250g)
2 tbsp sugar (or dark muscovado sugar) (30g)
1/2 tsp salt (3g)
1 tsp instant yeast (3g)
2/3 cup + 1 tbsp milk (180g)
1 - 2 tbsp milk powder (10g)
1.5 tbsp unsalted butter (20g)
Instructions
Combine yeast in warm milk, and let rest for 10 min.
Combine flour, sugar, and salt and gently whisk together.
Add warm milk mixture to dry ingredients and combine until dough forms.
Knead the dough for 10 minutes, then let rest for 10 minutes, covered with plastic wrap or a warm towel.
Add softened butter and knead for another 10 minutes or until the dough is smooth and stretchy.
Cover and let proof for 1.5 hours.
Weigh the dough and divide it into 12 or 16 pieces, making sure each dough weighs about the same. Shape dough into round balls and put them in a 9" square pan. Cover and let proof for 1.5 to 2 hours.
Preheat oven to 340°F. Dust flour onto dough and bake for 15 - 20 minutes.
Notes
Remove from pan and let cool on a wire rack!

Did You Make This Recipe?
---
Enjoy