Mandarin orange Brownies are on the menu in Book recipe, and we are going to teach you how to make this delicious recipe from scratch!
Follow along with the ???? recipes below????????????????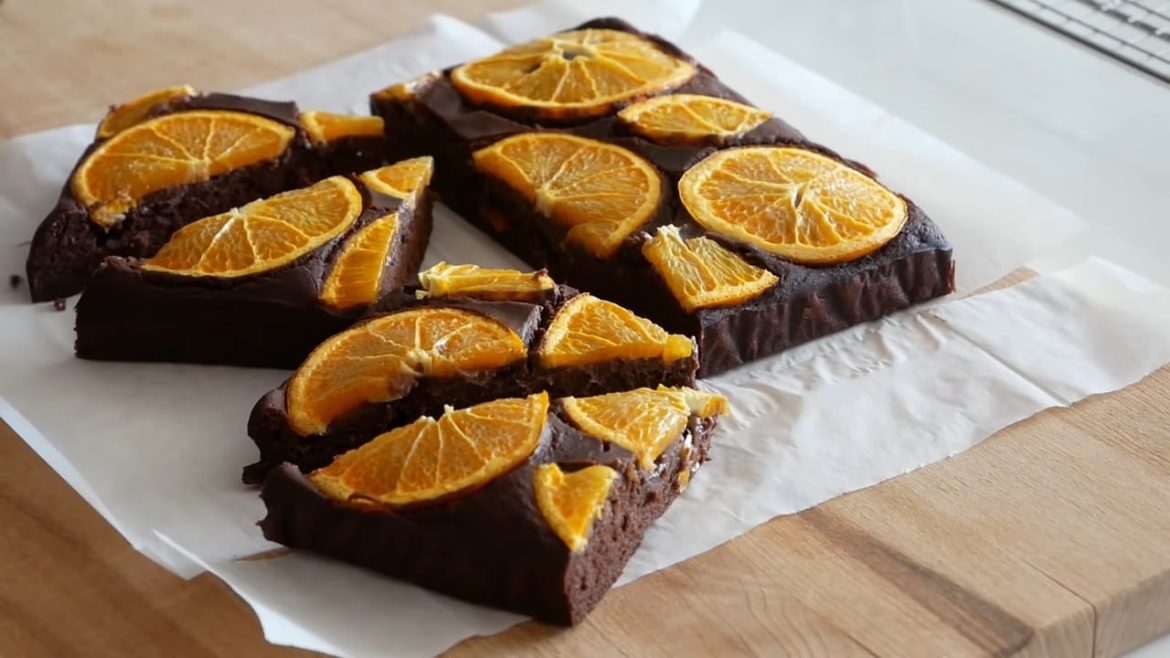 Ingredients
70g Rice flour (+)
30g Almond flower (+)
20g Cocoa powder (+)
2g Baking powder (+)
40g Monk Fruit Sweetener (+)
140g Soy milk(or milk)
25g Oil
***Choose anything you want
20g Mandarin orange peel
For Toppings:
1 Orange
Instructions
Cut orange into slices.
Line the cake pan with parchment paper.
Preheat the oven to 320°F/ 160℃.
Add the ingredients marked with (+) to a bowl and mix well with a Whisk.
Combine Soy milk, oil, into a bowl and whisk until smooth.
Add ⑤ to ④ and mix.
Add Orange peel and Mix.
Pour into the Cake Pan.
Line up the orange slices on top.
Bake for 320°F/ 160℃ 20min.
Remove from Cake Pan to wire rack to cool.
Notes
When the heat went away, put it in a plastic bag or wrap it.

Did You Make This Recipe?
Recipe video
---
Bon Appétit