Langues de Chat cookies are on the menu in Chef Anna Olson's amazing kitchen, and she is going to teach you how to make this delicious recipe from scratch!
Follow along with the recipes below!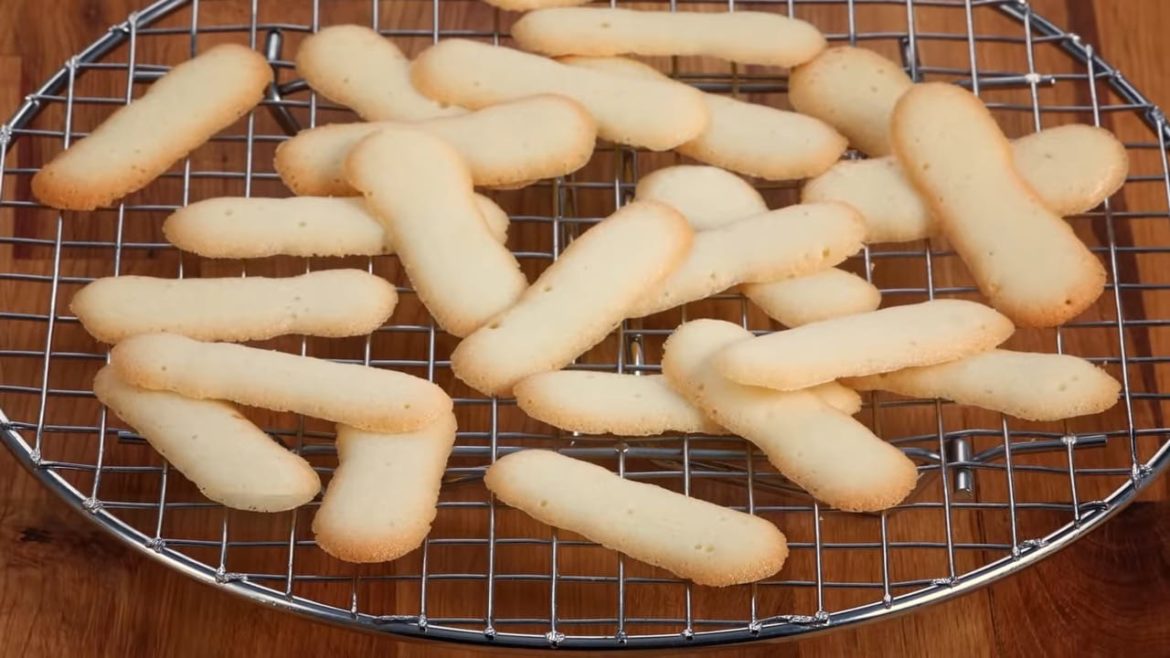 Ingredients
5 Tbsp (75 g) unsalted butter, at room temperature
1 cup (130 g) icing sugar, sifted
3 large egg whites
1 tsp (10 mL) vanilla extract
2/3 cup (100 g) all-purpose flour (plain flour)
Instructions
Preheat the oven to 350 F (180 C). Line 2 baking trays with parchment paper. Draw 2 sets of parallel lines with a 2 ½ inch (65 mm) space between the lines of each set – this will help to pipe cookies of a precise length. Flip the parchment over so that the marker lines are on the underside.
Using a stand mixer fitted with the paddle attachment or with electric beaters, beat the butter and icing sugar until smooth. Whisk the egg whites to loosen and add half of them with the vanilla, beating well and scraping down the sides of the bowl (do not worry if the batter doesn't look smooth at this point. Add half of the flour and beat in, again scraping the bowl well. Add the remaining egg whites, beat well and then finish by adding the remaining flour and beating until smooth.
Spoon the batter into a large piping bag fitted with a medium plain tip, #12. Pipe lengths of batter between the sets of parallel lines, leaving 2 inches (50 mm) between each cookie (you will have to bake the cookies in batches). Bake the cookies for about 10 minutes until they brown at the edges. Lift the entire sheet of parchment from the tray to cool for a minute, then lift the cookies off of the paper to cool completely. Repeat until all of the batters has been piped.
Notes
The cookies will keep up to 2 weeks in an airtight container.

Did You Make This Recipe?
Recipe video
---
Enjoy