Lamb Burger are on the menu in Book recipe, and we are going to teach you how to make this delicious recipe from scratch!
Chef Robert Irvine's delicious lamb burgers with citrus-chili dressing offer a heart-healthy protein source with a zing.
Nutrition
Calories: 480
Carbs: 26 g
Protein: 23 g
Fat: 32 g
`
Follow along with the ???? recipes below????????????????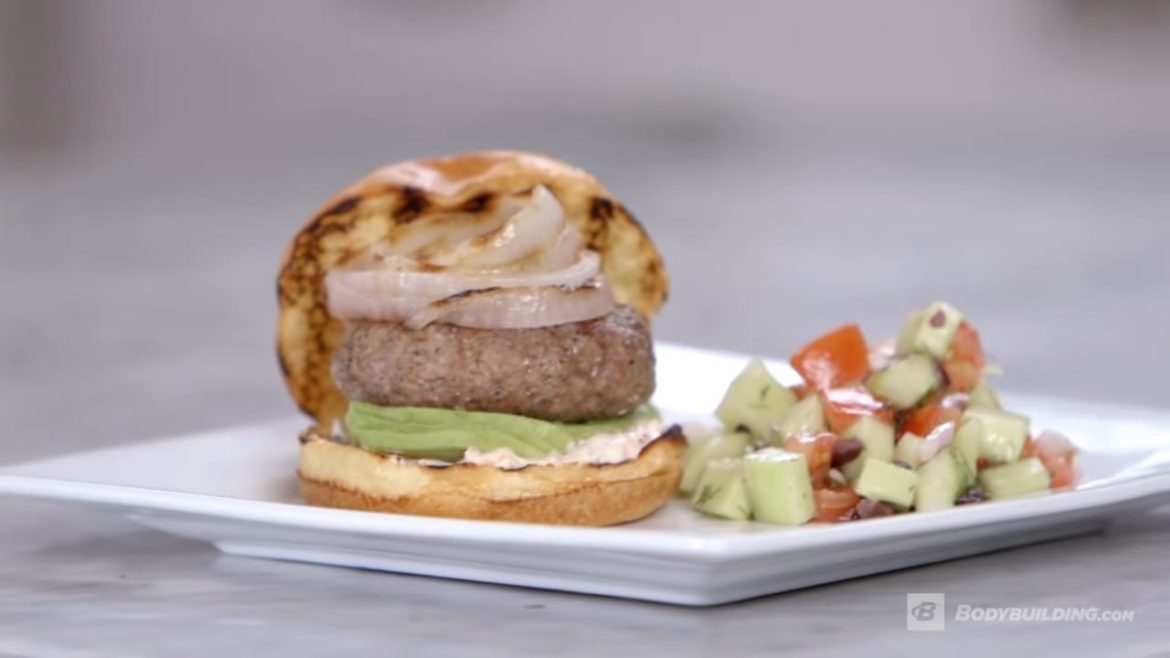 Ingredients
8 oz lean Ground Lamb
1 serving hamburger bun
1 fruit, without skin and seed avocado
1 tbsp sriracha
¼ lemon yields lemon juice
½ cup reduced-fat sour cream
½ whole red onion, diced
2 pinch parsley, dried
1 pinch table salt
1 pinch pepper
Instructions
Lightly salt and pepper ground lamb in a bowl then thoroughly mix.
Shape lamb into 2 patties, 4 ounces apiece.
Grill the patties to temperature.
While patties are cooking (or before or after), make a dressing in a mixing bowl by combining the sour cream with Sambal Oelek, Sriracha or other hot sauce, and parsley and lemon, whisking until consistent.
Core and slice the avocado.
Lightly toast or grill the bun.
Spoon or spread dressing onto the bottom layer of the bun, then fan avocado slices atop dressing.
Place grilled burger atop avocado slices.
Top the burger with a ring of grilled onion and the remaining half of bun.
Did You Make This Recipe?
---
Sometimes you just want a juicy, freshly-grilled burger, but ground beef can seem boring after a while. Lamb burgers are an amazingly clean, high-protein substitute that'll keep you from snoring through your next burger night.
They're good for you, too. Lamb is high in omega-3 fatty acids and oleic acid, both of which are said to support heart health. And each of my 4-ounce patties contain approximately 25 grams of protein!
While ground beef is yummy, if it's not organic then it's a heavily processed, industrialized product that's missing some of the health benefits attributed to always-grass-fed lamb.
So, try these gently seasoned and hot-grilled patties resting on a bed of avocado and citrus-chili dressing for a clean, hip, and healthy alternative to the common chuck!