Lemon madeleines recipe are on the menu in Book recipe, and we are going to teach you how to make this delicious recipe from scratch!
Follow along with the ???? recipes below????????????????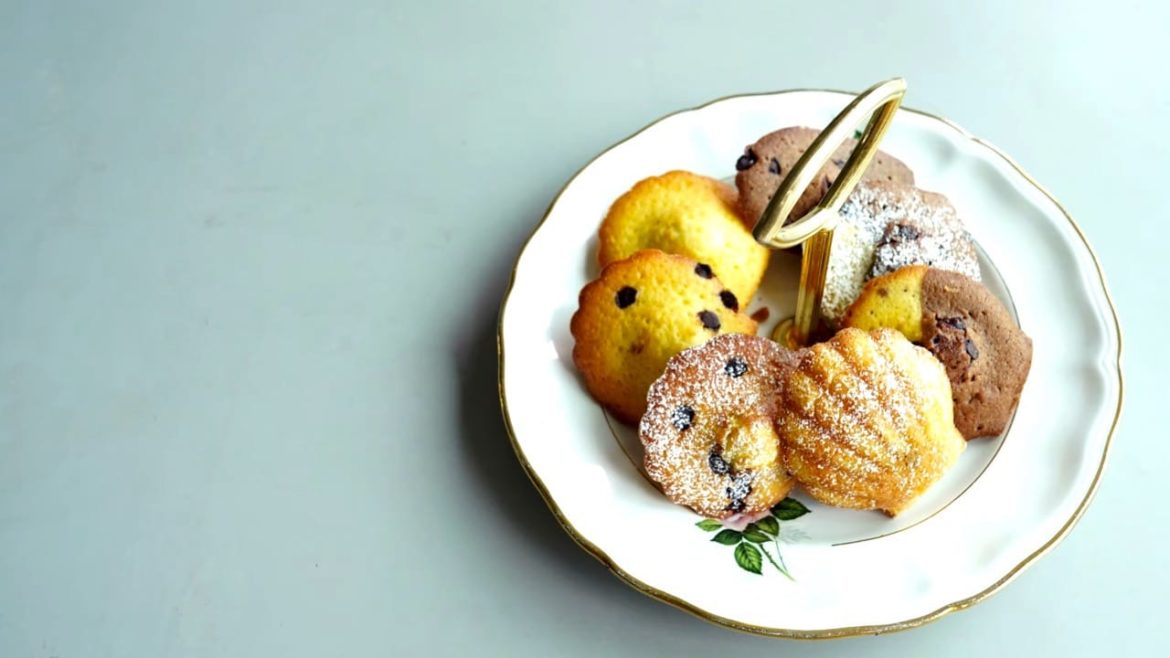 Ingredients
| | | | |
| --- | --- | --- | --- |
| | 16 madeleines | 32 madeleines | 48 madeleines |
| lemon zest | 6g | 12g | 18g |
| sugar | 90g | 180g | 270g |
| eggs, at room temperature | 110g | 220g | 330g |
| milk | 40g | 80g | 120g |
| cake flour | 110g | 220g | 330g |
| baking powder | 3g | 6g | 9g |
| unsalted butter, melted | 100g | 200g | 300g |
| Total weight | 459g | 918g | 1,377g |
Instructions
Prepare for baking
Put the cake flour and baking powder into a large bowl and sift them together. Set aside.
Using a pastry brush, generously grease the molds of the madeleine pan with melted butter or oil spray. Then dust the molds with flour, tapping out the excess flour. Refrigerate the pan in the freezer for as long as the batter is chilled.
How to make madeleines
In the bowl of sugar, add lemon zest and whisk all together, and set aside.
Crack eggs into the bowl and vigorously whisk until combined. Add the lemon zest and sugar.
Add the milk and stir to combine.
Add the cake flour and baking powder and stir to combine.
Melt the butter either in a small pan or in the microwave.
Whisk it into the warm melted butter little by little until the batter is fully incorporated.
(This lightens the butter making it easier to fold into the batter.)
Cover and allow to rest in the fridge for at least 1 hr.
Carefully pour batter into a pastry bag fitted. Fill the madeleine pan with the batter about 80%.
Preheat an oven to 170℃~180℃. Bake for 12 minutes, or until the "bellies" have risen and they're golden brown. When it starts to rise and it's nicely browned, remove it from the pan. Be careful not to over-bake or else the madeleines will dry out.
Flip the pan over and tap out the madeleines.
Notes
butter approx, to brush pan

Did You Make This Recipe?
---
Bon Appétit