Glazed Pork Chops In Caramel Sauce is on the menu in Book recipe, and we are going to teach you how to make this delicious recipe from scratch!
Bone-in meat is known to be the tastiest. Pan-cooked belly steaks in a caramel sauce with herbs will surprise you with its delicate taste and juiciness. Mouth-watering steak fried in the pan until a golden crust is a perfect meal for family dinner or holiday table.
Follow along with the ???? recipes below????????????????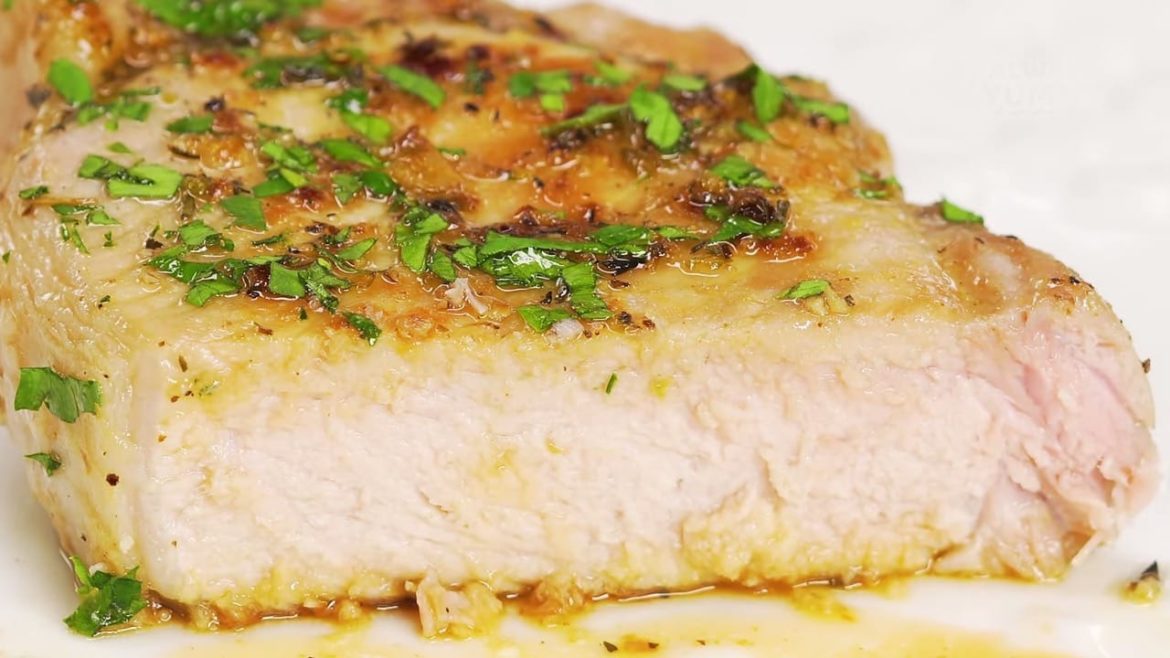 Ingredients
4 bone-in pork loin chops (2,5 cm thick)
vegetable oil – 2 tbsp
brown sugar – 2 oz /50 g
garlic – 4 cloves
dried oregano – ½ tsp
dried thyme – ½ tsp
butter – 1 oz /30 g
ground black pepper – ½ tsp
cold water – 4 cup /1 l
salt – 3 tbsp
lemon juice – 4 tbsp
chopped up parsley – 1 tbsp
You will need:
Instructions
Pour the cold water into a bowl, add 3 tbsp of salt and the lemon juice, soak the steaks for 30 minutes.
Heat a pan with the vegetable oil, dry the steaks with a paper towel, lay into the pan, salt, and pepper to taste, and fry on each side over medium heat for 3 minutes. Take out into the bowl.
In the same pan melt the butter, add the brown sugar, garlic, oregano, and thyme and stir until the sugar melts.
Lay the steaks back into the pan and fry on each side for 2-3 minutes over low heat.
Switch the heat off. Sprinkle the steaks in the pan with the chopped-up parsley. Cover the pan with a foil or lid and leave for 5 minutes. Serve your pork loin steaks in the caramel herb sauce with vegetables, rice, or potato.
Did You Make This Recipe?
---
Bon Appétit