Lemon Tart (Tarte au Citron) is on the menu in Chef Anna Olson's amazing kitchen, and she is going to teach you how to make this delicious recipe from scratch!
Follow along with the recipe below!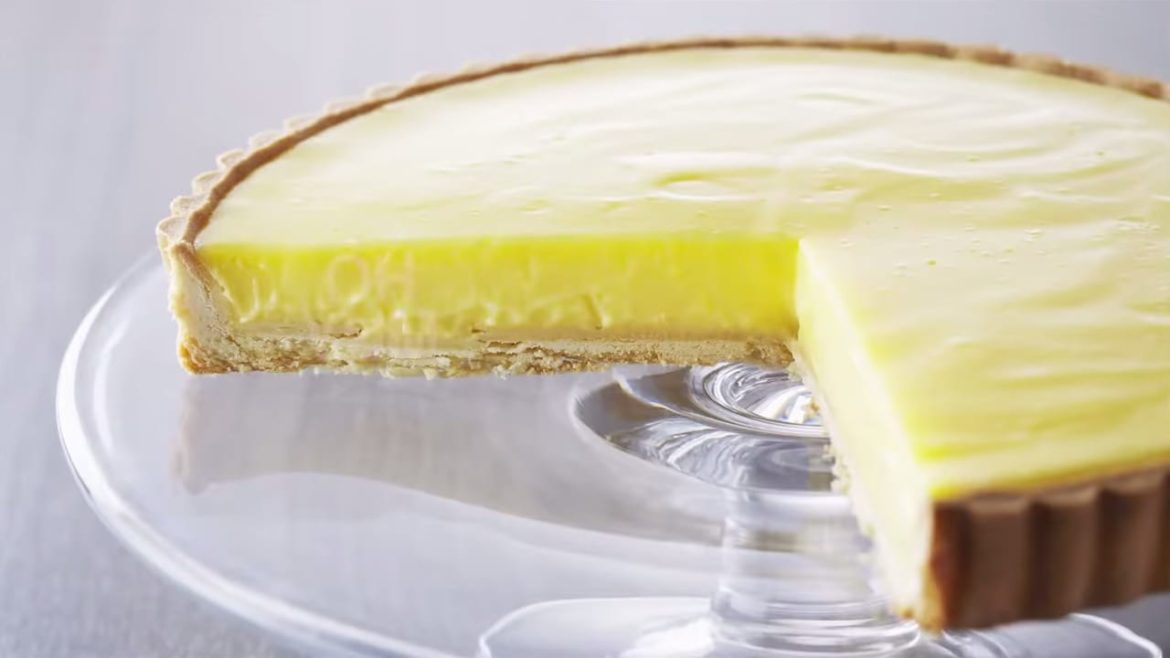 Ingredients
Pastry
½ cup + 2 Tbsp (145 g) unsalted butter, room temperature
½ cup + 2 Tbsp (81 g) icing sugar, sifted
1 hard boiled large eggs yolk
1 large egg yolk
½ tsp (2.5 ml) vanilla extract
1 ¾ cups (225 g) cake & pastry flour, sifted
¼ tsp (2 g) salt
Lemon Curd Filling
3 whole eggs
3 egg yolks
¾ cup (150 g) sugar
1 Tbsp (6 g) lemon zest
2/3 cup (160 ml) fresh lemon juice
2/3 cup (140 g) unsalted butter, cut into pieces
½ cup (125 ml) full fat sour cream
Instructions
Beat the butter and icing sugar together until smooth.
Push the hard-boiled egg yolk through a sieve and stir the raw egg yolk and vanilla into it. Add this to the butter mixture and stir until blended.
Add the flour and salt to the butter mixture and stir until blended. Shape the dough into a disc (it will be very soft), wrap in plastic, and chill until firm, about 2 hours.
On a lightly floured work surface, gently knead the dough just a little soften, then roll it out to a circle about 12 inches across and ¼-inch thick. Carefully lift this and line a 9-inch removable-bottom fluted tart pan, press it into the bottom and sides, and trim away any excess dough. Chill the tart shell for 30 minutes.
Preheat the oven to 325 F (162 C). Place the chilled tart shell onto a baking tray and dock the bottom of the pastry with a fork. Bake the tart shell for about 20 minutes, until the edges just begin to brown. Cool the tart shell to room temperature.
For the filling, whisk the eggs, egg yolks, sugar, lemon zest, and lemon juice together in a metal bowl and place this over a pot of gently simmering water. After a minute, add the butter and continue to whisk until the curd has thickened for about 5 minutes. Remove the curd from the heat, strain, and whisk in the sour cream. Pour the warm curd into the cooled tart shell and chill, uncovered, until set, about 2 hours.
Did You Make This Recipe?
Recipe video
---
Enjoy