Levain Cookies are on the menu in Book recipe, and we are going to teach you how to make this delicious recipe from scratch!
Follow along with the recipes below!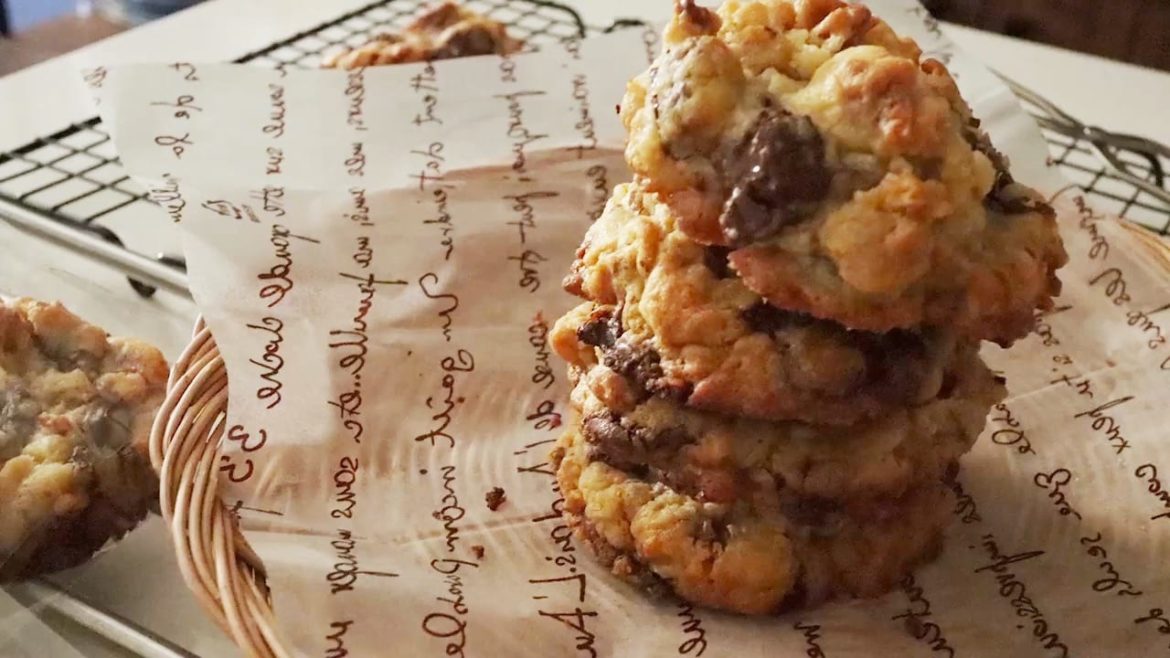 Ingredients
220g unsalted butter (room temperature)
200g brown sugar
100g white sugar
2 eggs (room temperature)
300g medium flour
4g starch powder
2g salt
100g milk chocolate
150g dark chocolate
250g walnut
Cookie Pan
Instructions
First, bake walnuts in a preheated 190-degree oven for 3 to 5 minutes.
Cut butter into cubic shapes and soften it at room temperature.
Cool the baked walnuts and cut them into bite-sized pieces and remove any crumbs.
Cut chocolate into bite-sized pieces and chill in the fridge.
Sift together gravity and starch powder.
Mix the brown sugar and white sugar.
Remove the egg from the egg and mix it evenly.
Divide sugar mixture into soft butter and mix with a hand mixer.
Divide the eggs into 3 to 4 times. (separation watch)
Add the sifted powder and salt, scrape to the bottom and mix 90% to leave flour.
Add the prepared walnuts and chocolate and mix no more than 10.
Spoon each 100g and put it in the oven pan to form a round shape with your hands
Preheat 210 degrees bake in 190 degrees oven for 8 minutes until the bottom of the cookie is slightly brown.
Notes
Make 14 Levin cookies (100g)

Did You Make This Recipe?
Recipe video
---
Enjoy