If you have ever had tiramisu, just think of this as its spring cousin, limoncello tiramisu! It is so easy to make and ridiculously good! I will say, you have to be a fan of lemon to like this. It tastes like lemon candy! SO DELISH. Now traditional tiramisu uses a combination of mascarpone and egg whites for the creamy filling. In this recipe, I traded that out for a cheesecake filling! Cream cheese mellows out the sometimes overwhelming bite that lemon has, and adds a cheesecakey flavor that no one can restrain themselves from. This SCREAMS "bring me summer" and tastes like everything summer is made off. You will LOVE it!
Follow along with the ???? recipes below????????????????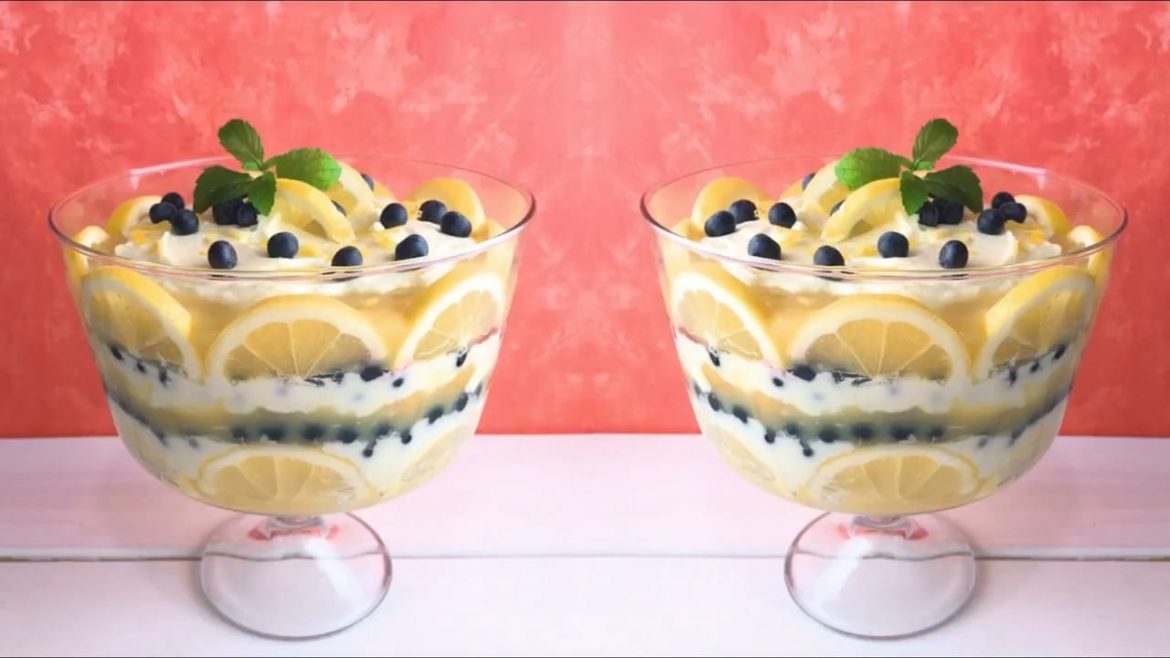 Ingredients
Lemon Layer:
14 Ounces Lemon Curd
1 Cup Limoncello
2 Tablespoons Corn Starch
2 Tablespoons Cold Water
Cheesecake Layer:
16 Ounces Cream Cheese, Softened
1 ¾ Cups Powdered Sugar
1 Teaspoon Vanilla Extract
1 ½ Cups Heavy Whipping Cream
1 Pint Blueberries
2-3 7 Ounce Packages Lady Finger Cookies (Savoiardi Biscuits)
Lemon wedges for décor
Instructions
In a medium saucepan over medium heat, combine lemon curd and limoncello with a whisk. Bring up to a very gentle simmer, stirring carefully.
In a separate cup, whisk to combine cornstarch and cold water. Add slurry to lemon mixture and whisk. Cook for 4 minutes until it thickens. Depending on your lemon curd, you may need to increase the slurry amount to create a thick consistency
Remove from heat and set aside to cool completely.
In a standing mixer, whip softened cream cheese until light and fluffy. Add sugar and vanilla and beat until smooth. Set aside.
In a clean standing mixer, whip the heavy cream until stiff peaks form. Fold in cream cheese mixture until combined.
Assembly:
In a trifle dish or bowl, line the bottom with a layer of ladyfinger cookies. Spread 1/3 of the limoncello mixture over the cookies.
Optional: Add wedges of lemon to the sides of the bowl for aesthetic appeal. Spread 1/3 of the cream cheese over the lemon filling. Sprinkle with blueberries and repeat 2 more times. On the very last layer, keep the cream cheese filling more centered, avoiding the edges, so as to display the lemon filling below.
Decorate with blueberries, lemon, and mint.
Cover with plastic wrap and refrigerate for at least 6 hours but PREFERRED overnight. This allows the cookies to fully absorb the limoncello mixture.
Did You Make This Recipe?
---
Bon Appétit