Macaroni Salad on the menu in Book recipe, and we are going to teach you how to make this delicious recipe from scratch!
Macaroni Salad is so nostalgic to me. Every family BBQ we have had has a giant bowl of it, and the bowl is ALWAYS empty at the end of the night! Licked clean! It's a toss-up whether this is my mom's or grandma's recipe, but either way, it is our family staple. It may seem basic because of how simple it is, but the flavor is everything besides basic! I know you will love this!
Follow along with the ???? recipes below????????????????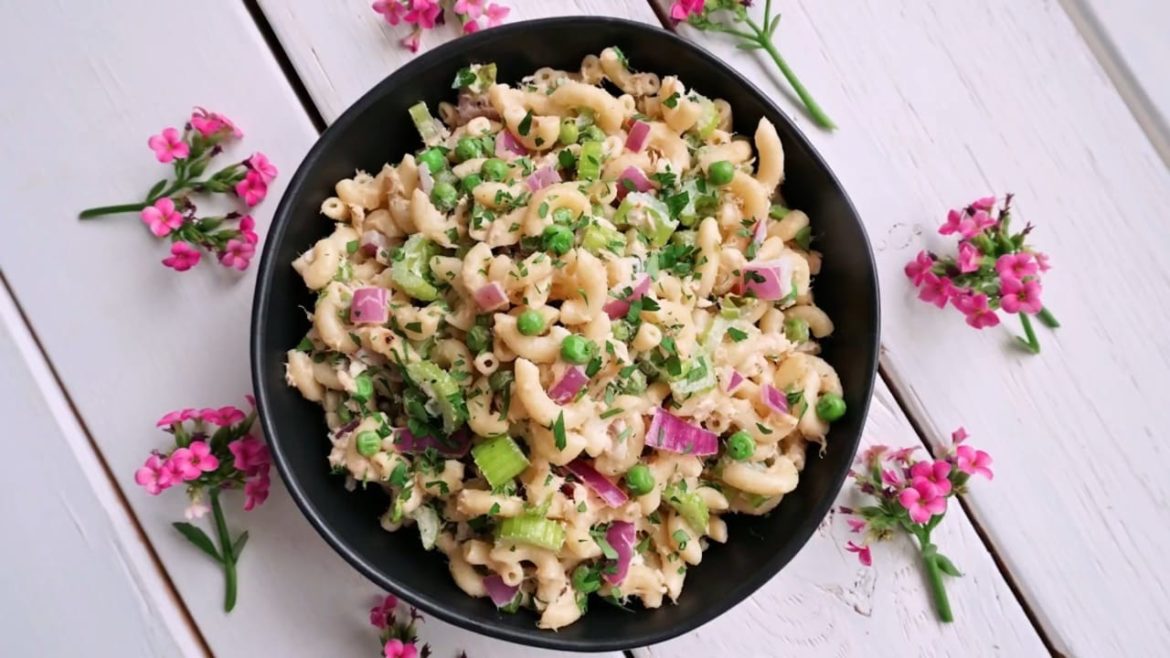 Ingredients
1 lb. Macaroni Pasta, Cooked and Drained Well
2 Cups Celery, Diced
½ Cup Red Onion, Diced
3 Cloves Garlic, Finely Minced
2 Cans Tuna, Drained Well
1 10 Ounce Bag Frozen Peas, Thawed
1 ¼ Cup Good Quality REAL Mayonnaise *I use Sir Kensington Mayo (Use more for a creamier consistency)
Juice from Half a Lemon
½ Cup Italian Parsley, Chopped
Salt, Pepper, Cayenne Pepper to taste
Instructions
In a large bowl, combine cooked and drained pasta, celery, onion, garlic, tuna, and peas. Toss until evenly combined. Add Mayonnaise, the juice of half a lemon, and chopped parsley.
Season to taste with salt, pepper, and cayenne pepper.
Cover, and allow to set in the refrigerator for at least 4 hours or overnight.
Did You Make This Recipe?
---
Enjoy