Pecan Tart is on the menu in Book recipe, and we are going to teach you how to make this delicious recipe from scratch!
I love pecan tarts. The nuttiness from the pecans and the depth of flavor from the brown sugar simply produce an amazing tart. Please try my recipe – you'll love it.
Tart Crust:
Please watch my detailed recipe "how to make a tart shell"
Follow along with the ???? recipes below????????????????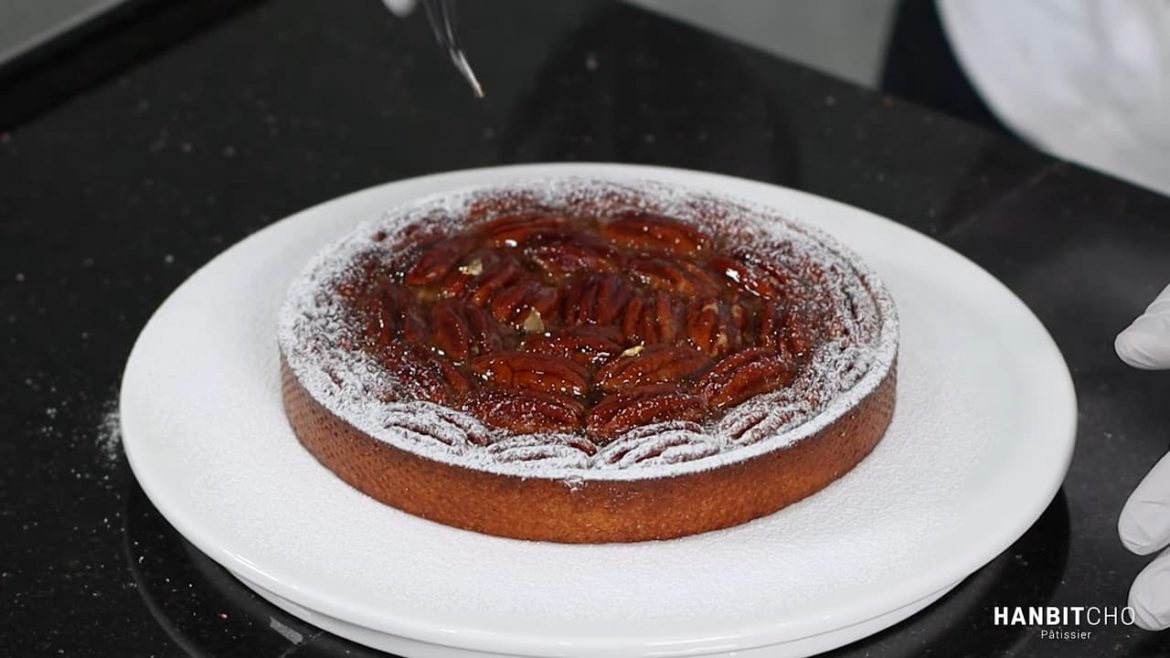 Ingredients
Filling:
Brown Sugar 40g
Corn syrup(glucose) 30g
Butter 32g
Salt a pinch
Vanilla bean a little bit
Eggs 50g
Chopped pecans 55g
Instructions
Filling:
Heat/melt everything apart from the eggs.
Bring the temp down to 60°C and mix with the eggs and pecans
Pour into the tart shell.
Place whole pecans(80~90g) on top of the poured filling. Bake for 35~40mins at 160°C. (Preheat to 160°C)
Notes
Quantity:
1 tart of 16cm diameter (2cm height)
How to store:
Store in an air-tight container and you can keep it in the freezer for up to 2weeks. (it definitely lasts longer than fruit tarts, and you can even freeze it)

Did You Make This Recipe?
---