The macaron is on the menu in Book Recipe, and we are going to teach you how to make this delicious recipe from scratch!
Follow along with the recipes below!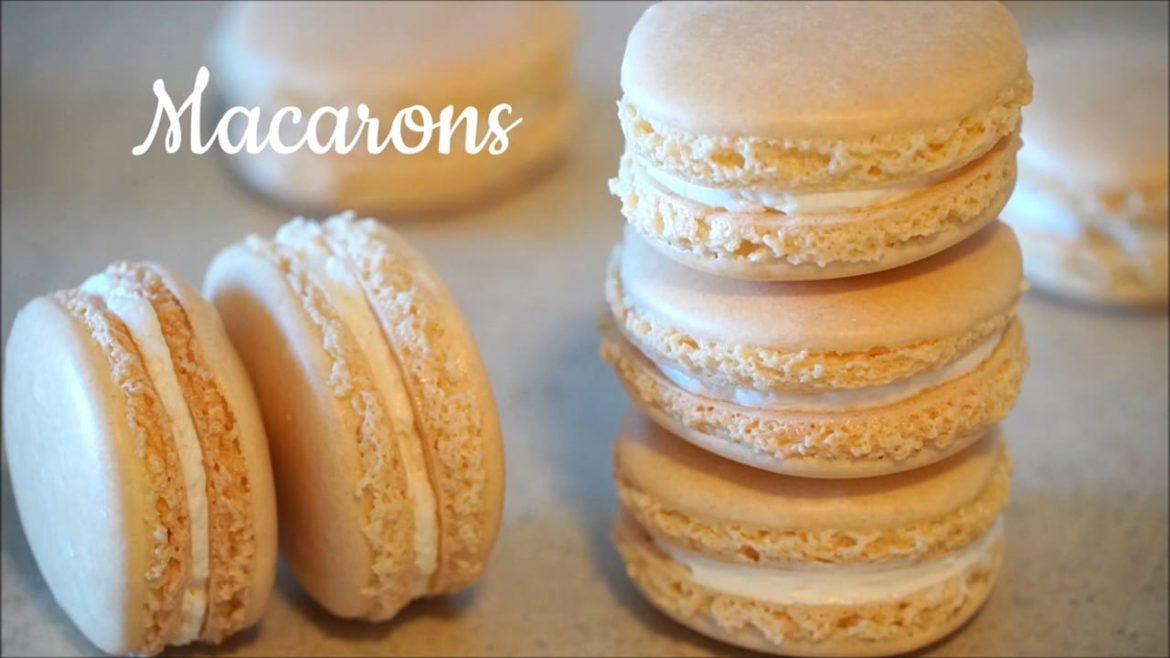 Ingredients
110 grams of powdered sugar
70 grams all-purpose/regular flour
2 egg whites from large eggs - 65-70 grams (12-24 room temp)
pinch of salt
45 grams of sugar
1/2 tsp vanilla extract (optional)
Instructions
If you are making macarons for the first time, I don't give you a guarantee that you will succeed right away, because they are not easy to make. :)
Avoid making your macarons on a particularly humid day.
Cool, dry weather is best.
Egg whites should be 12-24 hours at room temperature.
It is better to measure the ingredients using a kitchen scale than from a measuring cup. (Be sure to sift flour and powdered sugar).
Beat egg whites and sugar with a mixer until you see stiff glossy peaks form. (It took me about 2 minutes, you can beat the egg whites for longer because it depending on the mixer.)
Do not overbeat egg whites – overbearing the egg whites will introduce more air and create an airy, hollow cookie.
If you under mix the egg whites macarons will not dry.
Add the sifted flour and powdered sugar and gently fold the batter until it flows, like lava off the spatula. ( 45-50 complete strokes )
Do not over mix or mix your batter.
The over-mixed batter will result in flat discs, unlike light and fluffy cookies.
Transfer the batter into a pastry bag with a round tip. (I used #12 plain round tip you can use 1A and 2A too.). When the batter is under-mixed, the piped macaron shells do not flatten out as much and the tips remain.
Tap the baking sheet on a flat surface 3-5 times, this will get rid of any air bubbles and will prevent cracks.
If needed, use a toothpick to pop air bubbles and smooth out the shells.
Let the cookies sit at room temperature until the tops are no longer sticky to the touch, 15 minutes to 1 hour, depending on the humidity.
Place the tray on the middle shelf and bake at 300˚F for 13-15 minutes if you have a gas oven, or bake 275˚F for 15 minutes in an electric oven.
In the middle of the baking process macarons, you need to open the oven door once to let off steam, and then close it.
They are best eaten after 24 hours since the flavors will be absorbed into the shell.
Did You Make This Recipe?
Recipe video
---
Enjoy