Learn how to prepare a pizza at home with this recipe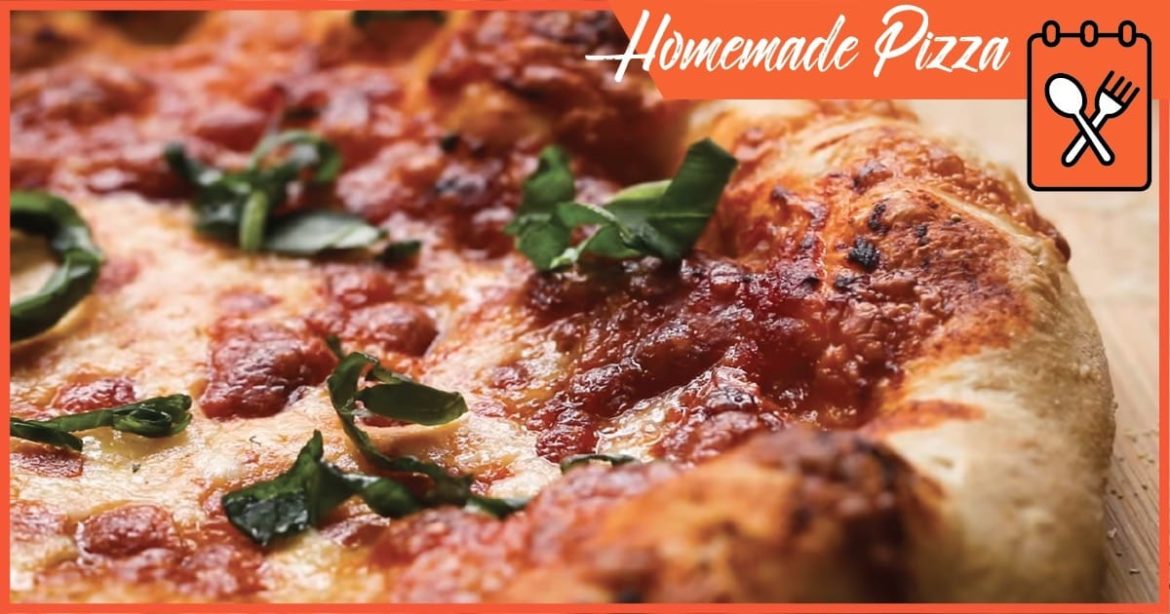 Ingredients
Dough:
7 cups flour
4 tablespoons Kosher salt
½ teaspoon dry active yeast
4 cups water, at room temperature
Semolina or cornmeal, for the pizza peel
Extra flour, for shaping
Sauce:
6 ounces tomato paste
1 cup hot water
2 tablespoons red wine vinegar
2 teaspoons maple syrup or honey
1 teaspoon salt
½ teaspoon pepper
3 cloves garlic, minced
½ teaspoon dried oregano
½ teaspoon dried basil
½ teaspoon dried marjoram
¼ teaspoon cayenne pepper
Instructions
In a very large bowl, whisk together the dry ingredients.
Make a divot in the middle of the flour mixture and add a few tablespoons of water. Stir with a wooden spoon, gradually adding more and more water until the dough starts to come together. You may need a tablespoon more or less water, depending on the consistency of the dough as it forms.
Using your hands, ensure the dough is well incorporated, but do not knead. Be careful not to overwork the dough.
Cover with plastic wrap and store at room temperature overnight, or for at least 12 hours, until doubled in size and porous.
Make the sauce by combining tomato paste, water, vinegar, maple syrup, salt, pepper, garlic, oregano, basil, marjoram, and cayenne pepper in a medium bowl. Let sit at room temperature for an hour before canning or jarring. Refrigerate as necessary up to 2 weeks.
Once the dough has risen, transfer to a clean, floured work surface and form into a large ball. Cut the dough into 6 equal parts and form dough balls by folding the corners into themselves.
Place the dough balls on a floured sheet pan, sprinkle with flour, and cover with a damp towel for about 30 minutes to an hour.
Preheat oven with a pizza stone in it to 500ªF (260ºC) or a low broil.
Work each dough into a disk on a floured work surface. Knuckling the edges of the dough and tossing it gently will help thin it out. Be careful not to rip the dough.
Place the dough disk onto a pizza peel generously floured with semolina or cornmeal. This will prevent sticking. Top with desired sauce, cheese, and toppings.
Slide the pizza onto the stone and bake for about 9 minutes, watching carefully to make sure it doesn't burn. Look for the edges to become charred and crispy and the cheese to bubble.
Let the pizza cool for 5 to 10 minutes before cutting and serving.
Did You Make This Recipe?
Recipe video
---
Enjoy