Zebra Cheesecake is on the menu in Book recipe, and we are going to teach you how to make this delicious recipe from scratch!
I made a Shimashima cake that I used to make for a long time.
An interesting pattern can be created simply by pouring the thick cheese dough alternately.
A Cheesecake that makes you excited at the moment of cutting is also a good gift.
Follow along with the recipes below!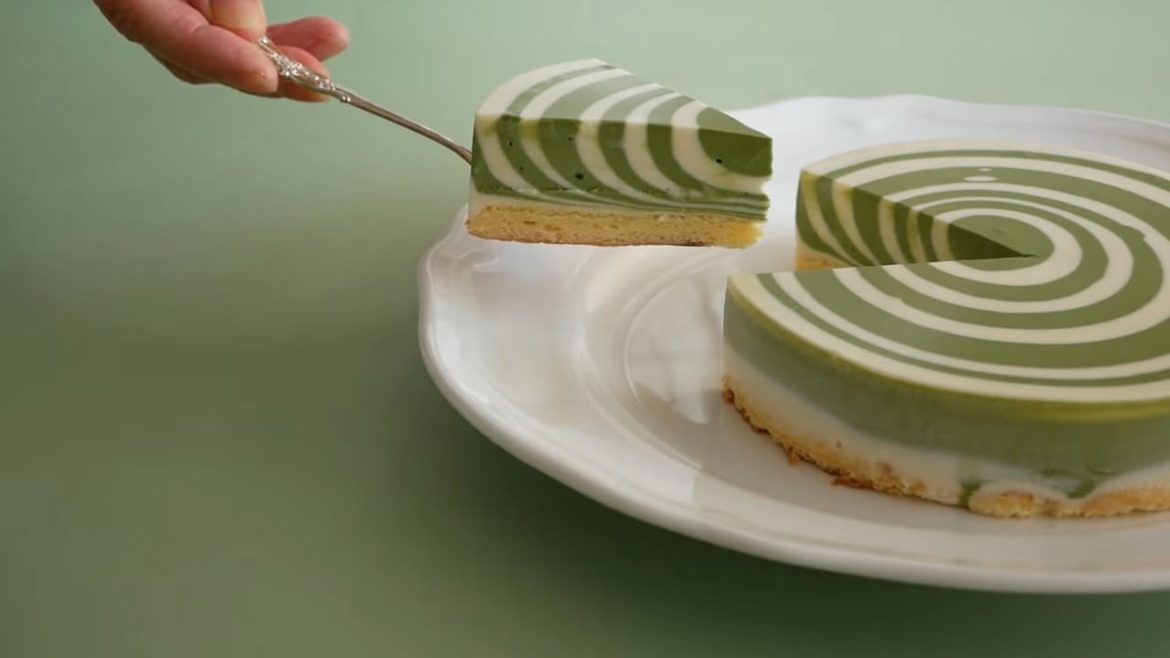 Ingredients
150g Cream cheese
50g Granulated sugar
120g Plain yogurt 
100g Heavy whipping cream
Instructions
Line the bottom of the mold with sponge cake.
Soak the gelatin in water. (15min)and drain the water.
microwave for about 20 seconds to dissolve the gelatin.
Mix in 150g of cream cheese that has been allowed to come to room temperature.
Add sugar mix well.
Add yogurt, heavy whipping cream in order, mix well. and dissolved gelatin, Mix well.
Divide the batter in half.
Add hot water to Matcha and Mix.
Mix ⑦ and ⑧
Pour into Mousse Cake Ring. Pour plain batter and matcha batter by turns.
Chill in the refrigerator until set.
Divide into slices.
Notes
Warming the knife before cutting will give a smooth, beautiful slice.

Did You Make This Recipe?
Recipe video
---
Enjoy