I'm back with another NO BAKE cheesecake recipe! You better get used to these because I have created several new delicious recipes utilizing my no-bake cheesecake method! This time, fall is in the air, pumpkin spice is everywhere, including my kitchen. Yes, I'm basic and not afraid to admit it.
These are sooo stinking delicious, I wouldn't be surprised if your batter never makes it to the cupcake liners. Only about half of mine did! LOL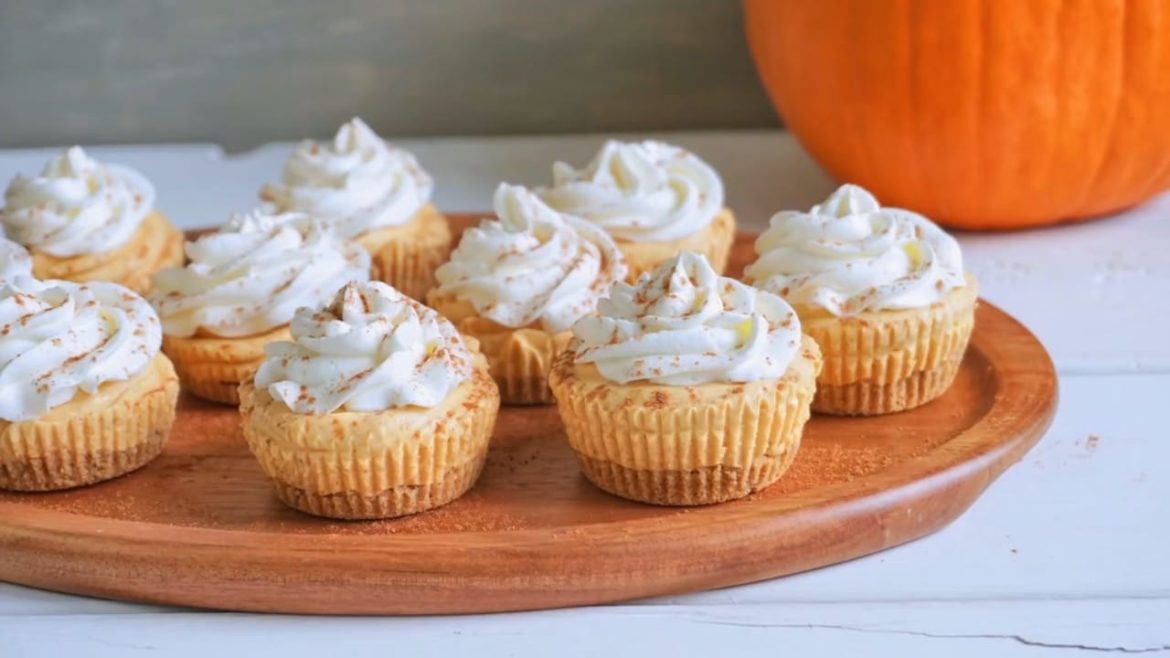 Ingredients
Crust:
1 1/2 Packages Graham Crackers (About 15 Sheets)
7-8 Tablespoons Butter, Melted
Filling:
2 8-Ounce Cream Cheese, Softened at Room Temperature
½ Cup Sweetened Condensed Milk
1 Teaspoon Vanilla Extract
1/2 Teaspoon Salt
1 Tablespoon Pumpkin Pie Spice
3-4 Tablespoons Granulated Sugar (Add more if you desire more sweetness)
1 Cup Pure Pumpkin Puree
¾ Cup Fresh Whipped Cream or Cool Whip
Instructions
Prepare a cupcake pan with cupcake liners. Spray lightly with cooking spray. Set aside.
Crust:
In a food processor, blend graham crackers until they are a sand like consistency. Add melted butter and mix well. The consistency should be like wet sand and easily pack-able.
Add a spoonful of the mixture to each cupcake liner. Press down firmly using fingers or a measuring cup. Set aside.
Filling:
In a standing mixer fitted with the whisk attachment, whip cream cheese until fluffy and smooth. About 3 minutes. Add pumpkin puree, vanilla, and sweetened condensed milk. Add salt and pumpkin pie spice. Mix well.
Taste the mixture to see if it needs additional sweetening. If so, add the granulated sugar and mix. Make sure to scrape down the sides of the bowl to ensure no missed lumps. Add whipped cream and mix just to combine. Taste again for sweetness to ensure it's just right.
Pipe the filling into the mini crusts and smooth the tops with the back of a spoon if desired.
Cover and set in the freezer overnight. Take them out and remove the liners immediately. They can take anywhere from 5-15 minutes to thaw, but will not completely lose its shape.
Top with fresh whipped cream and a dusting of cinnamon or pumpkin spice.
Did You Make This Recipe?
Recipe video
---
Enjoy