Broccoli & Potato Cheddar Soup Recipe – 30 MINUTE MEALS
I swear I am ALWAYS sick! So what I thought was a cold, turned out to be the flu. Fun stuff! But I was so happy I had some broccoli and potato soup already made to get me through! This soup is so creamy, so flavorful, yet it is not heavy! The best part? You can make this in less than 30 minutes. BOOM.
I know you will love this recipe.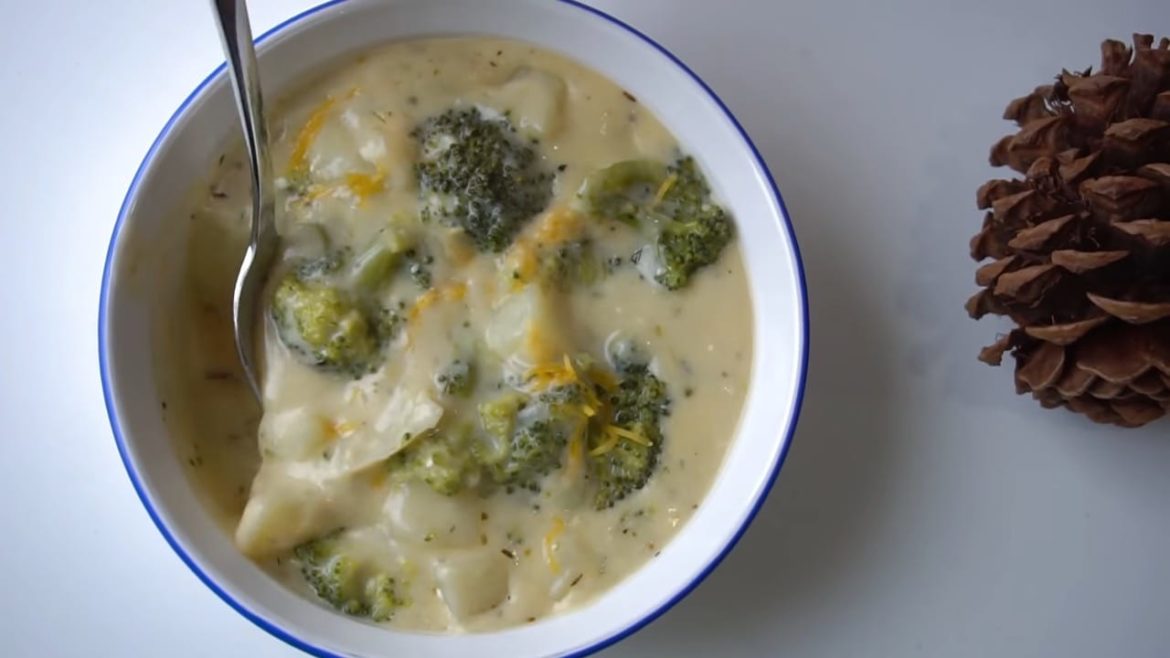 Ingredients
4 -5 Heaping Cups Fresh Broccoli and Stems
3 Tablespoons Butter
1 Large Onion, Diced
3 Cloves Garlic, Minced
½ - ¾ Cups All-Purpose Flour (Use more for a thicker soup)
4 ½ Cups Chicken Stock
1 ½ Cups Milk or Half and Half
1 Cup Broccoli Water
1 Tablespoon Italian Seasoning
¼ Teaspoon Cayenne Pepper
4 Cups Cubed Potato
4 Ounces Cream Cheese
1 ½ Cups Sharp Cheddar, Grated
Instructions
Bring a large pot of water to boil. Add prepared broccoli and stems.
Blanch for 3 minutes and immediately remove and place it in a bowl of ice water. This stops the cooking process. Reserve 1 Cup of the water that the broccoli blanched in. Set aside.
In a large pot over medium-high heat add butter and onion. Sauté until almost translucent. About 4 minutes. Add garlic, Italian seasoning, cayenne, salt, and pepper, and cook an additional minute.
Add flour and continuously stir. Cook for 2 minutes.
Whisk in chicken stock, milk, and broccoli water. Season again with salt and pepper. Once whisked thoroughly add cubed potatoes.
Bring to a soft boil, turn heat to medium and simmer for about 5 minutes or until the potatoes ALMOST fork tender.
Add cream cheese, cheddar, and broccoli. Stir to melt the cheese and continue to simmer until broccoli is to your desired consistency. I simmer mine for about 5 minutes.
Did You Make This Recipe?
Recipe video
---
Enjoy