Creamy mushroom soup is on the menu in Book recipe, and we are going to teach you how to make this delicious recipe from scratch!
Cream of mushroom soup with unrepeatable taste and aroma, with perfectly matched ingredients and spices – now you can try such a soup not only in luxurious restaurants but cook by yourself at home and we believe you'll want to please yourself and your people with this treat more than once
Follow along with the 📝 recipes below👇🏾👇🏾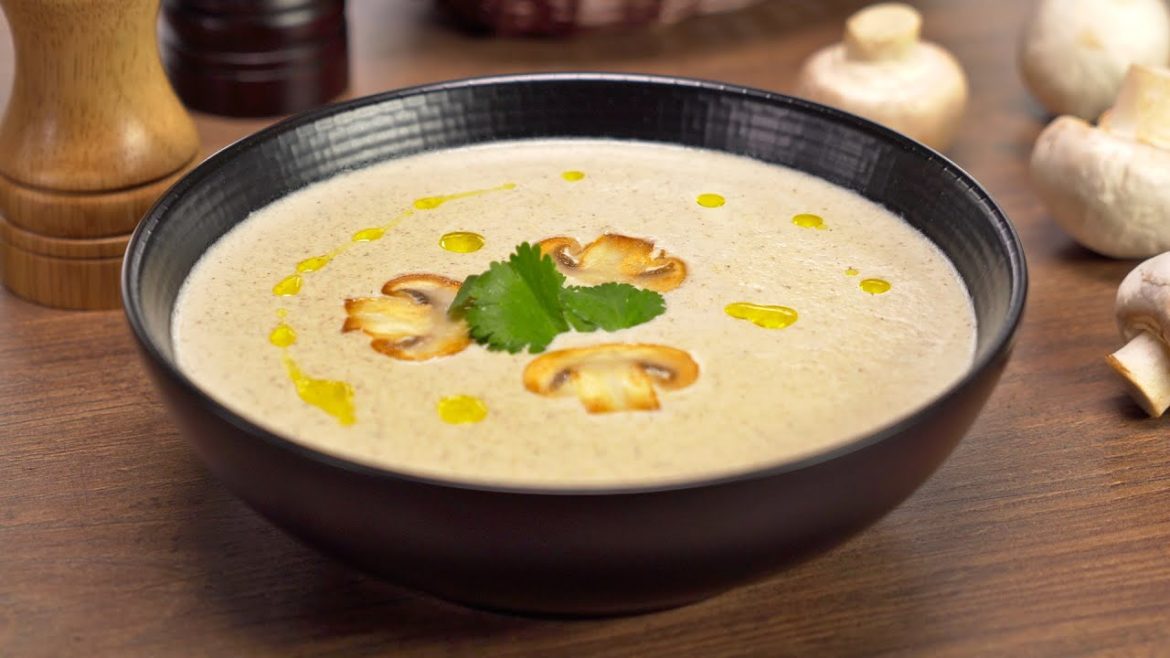 Ingredients
mushrooms (champignons) – 28 oz /800 g
bulb onion – 6 oz /170 g
cream 20% - 2 cup /500 ml
cognac – 3 fl oz /80 ml
chicken broth – 27 fl oz /800 ml
vegetable oil – 2 tbsp
butter – 3 oz /100 g
salt – 1 tsp
ground black pepper – ½ tsp
dried thyme – 1 tsp
You will need:
saucepan
carving board
blender
Instructions
Heat a saucepan with the vegetable oil and fry the chopped up bulb onion for 5 minutes over low heat.
Add the butter and sliced mushrooms, stir and keep frying for another 5 minutes over low heat.
Add the chicken broth and thyme into the saucepan, cook over low heat for 10 minutes with a lid covered.
Add the cognac and keep boiling over low heat for 5 minutes with no lid to evaporate alcohol.
Add the salt, ground black pepper and cream, bring to a boil and cook for 3 minutes over low heat.
Switch the heat off and blend the soup with an immersion blender until smooth.
Switch the heat on, bring the soup to a boil and switch off outright.
Serve the сream of mushroom soup hot, having drizzled with some olive oil, with croutons fried in the butter.
Notes
Put aside a few of beautiful, boiled mushrooms – later you can decorate your soup with them.

Did You Make This Recipe?
Recipe video
---
Bon Appétit