Salmon soup with vodka is on the menu in Book recipe, and we are going to teach you how to make this delicious recipe from scratch!
If you want to taste a delicious, aromatic and hearty fish soup cook it out of salmon. You are recommended to cook a broth of a head, fins and tail and add large-cut salmon fillet at the end of cooking.
Follow along with the 📝 recipes below👇🏾👇🏾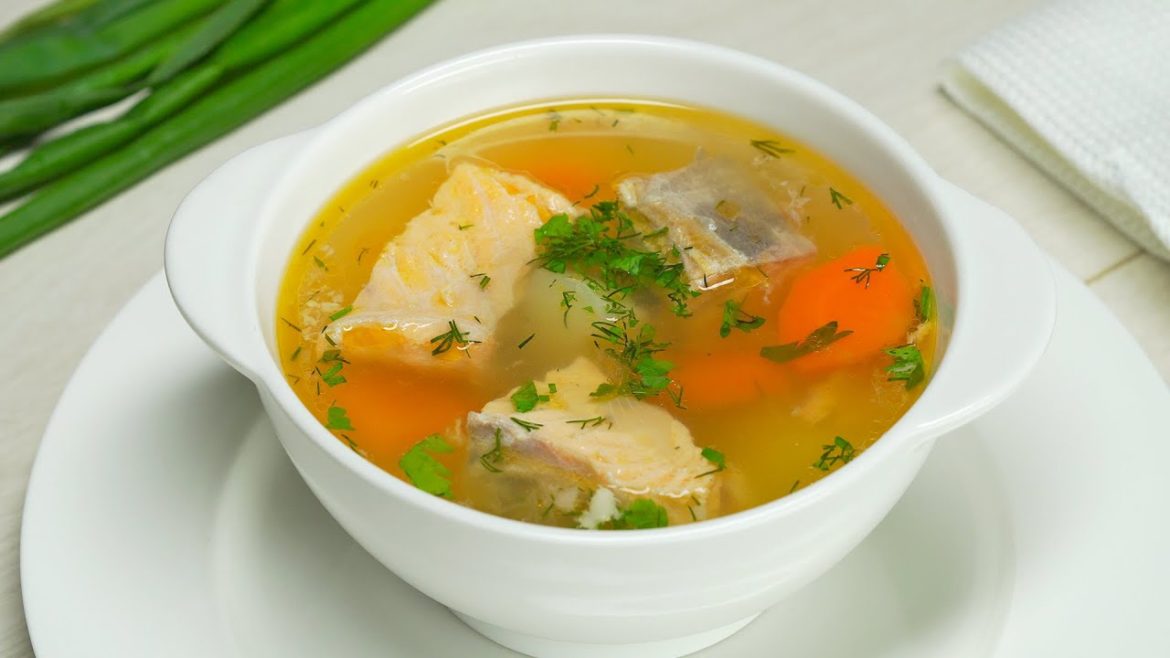 Ingredients
fish bones set for soup – 21 oz /600 g
salmon fillet – 14 oz /400 g
bulb onion – 7 oz /200 g
carrot – 7 oz /200 g
potato – 10 oz /300 g
salt – 1 tbsp
10 peppercorns
ground black pepper – ½ tsp
dill – 1 tbsp
parsley leaves – 1 tbsp /3 g
2 bay leaves
vodka – 2 fl oz /50 ml
water –9 cup /2,3 l
You will need:
Instructions
Rinse the fish bones for soup with cold water, remove the gills and peel, lay into a stockpot, pour in 9 cup /2,3 l of water and skim all the froth as soon as it arise.
Add 1 whole bulb onion and the quartered carrot into the stockpot, cover with a lid and cook over low heat for an hour.
Take the fish and vegetables out of the broth. Debone the fish while no need in those boiled veggies any more.
Filter the broth through a fine mesh sieve. Add the chopped bulb onion, carrot, potato, bay leave, peppercorns and salt into the strained broth and cook over low heat for 15 minutes.
Add the deboned fish, cut salmon fillet, ground black pepper and vodka into the soup. Cover with the lid and cook for 3 minutes. Add the chopped up dill and parsley and switch the heat off.
Let it brew for 15 minutes. The salmon fish soup is ready.
Notes
Do not add too much of veggies into a fish soup.

Did You Make This Recipe?
There are some more secrets, about it in our video recipe. Bon appetite!
---
Bon Appétit